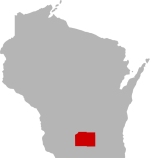 SHARE THIS PAGE
| | |
| --- | --- |
| | @ the lake |
DISPLAYING 1 TO 10 OF 5,133 POSTS
FILTER OPTIONS
3/30/19 @ 2:38 PM
FISHING REPORT
MOON PHASE (27%)
Waning Crescent
Crappie bite was good thru the ice 2 weeks ago. End of next week when it warms up should really get them going.
I remember many years ago when there would be people shoulder to shoulder along the rip-rap banks at night hauling in crappies during the month of April. It was surreal seeing all the lanterns and lighted bobbers.

3/26/19 @ 10:47 PM
FISHING REPORT
MOON PHASE (65%)
Waning Gibbous
Did some quasi ice fishing yesterday. Open water surrounded by Stage 4 ice. You know the death stage. Caught more gills in two hours than I did risking my life for five hours on Saturday. Don't hesitate to use your ice jigs early in the open water. Lightest jig I had they hammered. Spikes. Rat.
3/23/19 @ 6:41 PM
FISHING REPORT
MOON PHASE (90%)
Waning Gibbous
Fished the north triangle this afternoon. Caught about 40 gills, kept enough for two meals. Today was my last time out for the season. Thanks to whoever had boards out. I brought one with as well but it wasn't really needed. Might be able to get out tomorrow morning but I'm done.
3/22/19 @ 5:46 PM
FISHING REPORT
MOON PHASE (96%)
Waning Gibbous
Drove all around the bay...looks like the south shore is more intact. Shade? Talked to 2 guys over the hole on the west side...they said it was about 5-7 inches of ice. That they got onto the bay from the shore and someone just fell through trying to get back on land.
There was a good bridge onto the bay on the north side by the west part of the concession stand.
There was an iffy entrance onto the north triangle behind the boat house. People on the triangle were telling me that they got on the bay from there...but I don't know how they were getting off! There was 1-2 feet of water by the shore. That place has good ice...but you will need to bring bridge material.
I wanted to go fishing...but thought I would take a nap instead. I must be getting old. Think I will go up north for a little more ice time.

DISPLAYING 1 TO 10 OF 5,133 POSTS