Fence Lake , Vilas County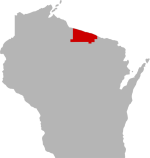 SHARE THIS PAGE
| | |
| --- | --- |
| | @ the lake |
DISPLAYING 1 TO 10 OF 564 POSTS
FILTER OPTIONS
5/12/19 @ 10:04 PM
Good information. I did read about the trout being stocked in an effort to control the smelt. I have old dip net frames we use to use. They definitely need new nets but I wonder how that might work off the side of a boat. Something to try maybe if I ever get a chance to be north at the right time of the year.
Anyway thank you for the responses. I appreciate the information.
5/12/19 @ 7:41 AM
There are a lot of Smelt in Fence. Spawning occurs on the East side of the lake in Smelt Bay, probably other areas as well. Many of the Walleyes and Smallmouth caught out there will barf up smelt when in the net or livewell
Captain Hooks Fishing Adventures
(715) 614-2099
5/11/19 @ 10:14 AM
FISHING REPORT
moose:
There used to be a significant smelt run on Fence Lake, but for reasons I am not quite sure of it seems to have slacked off like the Lake MI runs... I am sure you could go shine the waters at night to see if they are still there or even pull a net if you can find a place to do that now that the fishing season has started.
Musky Ben
DISPLAYING 1 TO 10 OF 564 POSTS