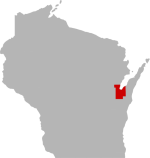 SHARE THIS PAGE
DISPLAYING 1 TO 10 OF 366 POSTS
FILTER OPTIONS
3/10/19 @ 10:25 PM
FISHING REPORT
MOON PHASE (15%)
Waxing Crescent
Ended this weekend with 7 Saturday solo and 1 between 4 of us Sunday. Fish just shut off with the storm moving in. Managed to get some Go Pro footage on Saturday, water was too murky to record any good Aqua Vu video. Check out my Facebook page and the video on YouTube, both linked below.
https://www.facebook.com/405259859821569/posts/840974792916738/
3/2/19 @ 6:04 PM
FISHING REPORT
MOON PHASE (13%)
Waning Crescent
Nailed 10 nice whites this morning travel on the fourwheeler is difficult at best, got stuck several times and the other 2 wheelers our said the same. Mix of spoons and sliders today no real pattern. Hopefully the negative temps this weekend freeze up some of the mess, be back out next weekend. By the way, we used two of those "stupid cameras that scare the fish", they couldnt care less.
3/1/19 @ 5:38 PM
FISHING REPORT
MOON PHASE (20%)
Waning Crescent
My report was eerily similar to hockey guys. Cut out of work at noon to fish the afternoon. Started in 8 few lookers but no hookup. Ventured out to 15ft had 3 more lookers. Went back into 8 feet and hooked into a few. Then left at 330. Only 5 other people out this afternoon. No atvs out and no atv tracks. One sled was out fishing the reef.
DISPLAYING 1 TO 10 OF 366 POSTS