Vernon Marsh, Waukesha County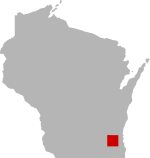 SHARE THIS PAGE
| | |
| --- | --- |
| | @ the lake |
COVID-19 MESSAGE
At Kwik Trip / Kwik Star, the well-being of our coworkers and our customers remains our top priority.
All of our stores remain open to service you.
Please read our message to our guests.
DISPLAYING 1 TO 10 OF 169 POSTS
FILTER OPTIONS
7/9/11 @ 11:10 PM
FISHING REPORT
Fished in various parts around Frog Alley today. Started at the lower lot section. Only found shallow water everywhere while walking all the way back to the end. Pipe area seemed deeper, but not that deep either. No fish.
Then went to the upper lot and fished the valley area. Tons of mosquitos! I can't even tell you how bad it was. Unbelievable. But, I chucked a buzzbait around for an hour plus between mosquito bites and didn't get anything.
Did see a bunch of snakes, frogs, and birds today, so not a wasted trip by any means. But, no fish.
5/29/11 @ 5:32 PM
Fished the pipe for a handful of minutes today before I was apparently being disrespectful by fishing next to another gentleman. He came after me and my buddy with a rock telling us how he would have no problem killing us and stoning us to death. He picked up a huge rock and was ready to launch it at us until his buddy knocked it from his hands. Arm yourself if you are going to head into Vernon marsh apparently its not a safe place.
DISPLAYING 1 TO 10 OF 169 POSTS