Sinissippi Lake, Dodge County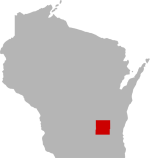 SHARE THIS PAGE
DISPLAYING 1 TO 10 OF 94 POSTS
FILTER OPTIONS
No flats in sip or below dam. You need to get down to Watertown for them. Panfish are coming on id say from wed and thurs outings. Not great by any means but some big ones if you work at it. There is few giant crappies always has been and now the gills and perch are coming on.
I haven't caught one here. have fished here quite a bit and have not seen one caught below the dam, haven't been on the lake. I do know that their in the river, Water Town area & Jefferson as you probably already know.
Good luck if you go for it,
Let us know what happens if you get one.
DISPLAYING 1 TO 10 OF 94 POSTS