Sinissippi Lake, Dodge County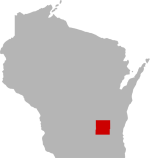 SHARE THIS PAGE
| | |
| --- | --- |
| | @ the lake |
DISPLAYING 1 TO 10 OF 85 POSTS
FILTER OPTIONS
7/23/18 @ 11:53 AM
FISHING REPORT
MOON PHASE (85%)
Waxing Gibbous
Went fishing and specifically targeted bullhead. There are loads of them just above the dam at Lions Park in Hustisford. I caught a few on a dropshot, and a few on a bottom rig. I was using worms for bait.
12/23/17 @ 8:05 PM
FISHING REPORT
MOON PHASE (25%)
Waxing Crescent
Fished yesterday evening into the night in the outlet channel. The whole lake is frozen solid but the channel by the dam is open water.
Targeted carp, cats, and bullhead using worms and corn. 4 hours of total soak time, swapping baits every 30 minutes. Used Carolina rig on one rod and a dropshot-style rig on the other.
no bites, no activity detected... just cold, wet, windy misery.
12/19/17 @ 1:20 PM
Rages, ice is pretty iffy right now. We did have 3 inches in spots outta the public launch. I didnt bother checking out by the bar or up the north end by Ox Bo Marine. Drive by everyday.... she keeps opening up from the channel further and further with this weather. Looked rather slushy yesterday all over. Lookig forward to next weeks temps.
DISPLAYING 1 TO 10 OF 85 POSTS