Lake Poygan, Winnebago County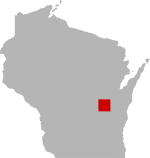 SHARE THIS PAGE
| | |
| --- | --- |
| | @ the lake |
DISPLAYING 1 TO 10 OF 9,945 POSTS
FILTER OPTIONS
7/12/19 @ 9:38 PM
FISHING REPORT
MOON PHASE (83%)
Waxing Gibbous
Also found fish around Indian Point last couple days. Water was a lot cleaner (no weeds), and seemed to hold more active fish. Most came on #5 flickers and shad raps 22 to 27 fbb. Varying between 1.9 to 2.3 mph. Caught fish on flat conditions and also with a good chop. SW corner of lake and east end of Horseshoe seem to carry a lot of weeds on surface, almost unfishable. Water temp continues to vary from around 75 degrees in am to 80 or so by late afternoon
7/12/19 @ 6:45 AM
FISHING REPORT
MOON PHASE (83%)
Waxing Gibbous
Trolled flicker shads and flicker minnows around Indian Point yesterday. Got on the water around noon. Picked up 2 eater walleyes on the first two passes, 1 on a number 7 flicker minnow purple. The 2nd on a jointed number 5 flicker shad firetiger. The next pass 3 boards dropped within 2 minutes of each other, 2 catfish and a goat. A few more passes, 1 small walleye and a few more goats, then it died. Hit up a cane bed jigging a half crawler and picked up 2 more walleyes, 1 catfish and a tail hooked carp which screamed line like crazy.
I will be switching gears and getting out on Winnebago for perch, hit me up if you want to get out!
Good luck,
Capt. Jake
Jake's Gone Fishin'
(715) 281-4663
7/9/19 @ 9:29 AM
FISHING REPORT
If anyone wants a catfish spot I found a good'n. Directly North of Noffke's Landing. We must have caught a solid dozen on Flicker Shads early this morning. They were hitting on the top too and even jumping out of the water.
If you need a catfish guide, I'm reluctantly your man.
7/6/19 @ 8:01 AM
FISHING REPORT
MOON PHASE (20%)
Waxing Crescent
Fishing continues to be spotty for me. Can't seem to find a school of fish, instead you seem to pick up a fish, go back through that mark, and nothing! The fish I'm finding have come out of 6-8.5' feet of water, running #5 flickers and shad raps 25-35' feet back. Purple has done the best the last few weeks. Water temp is pushing past 80 degrees on the last few sunny, flat days. The lack of boats seen on a daily basis tells me I'm not the only one scratching his head!!
6/29/19 @ 6:47 PM
FISHING REPORT
MOON PHASE (12%)
Waning Crescent
Decided to hit the lake early this morning before the sun got too unbearable. Pulled crawler harnesses at 1.3 to 1.4 mph and put some eaters in the livewell plus a bonus 22 incher still swimming. Also hit up some cane beds and caught 2 smaller walleyes still swimming. Quite a large crowd out today trolling, saw quite a few netting fish. I think a little walleye chop would have helped. Glass conditions today. Hit me up if you want to get out and do a little trolling.
Good luck!
Jake
Jake's Gone Fishin'
(715) 281-4663
DISPLAYING 1 TO 10 OF 9,945 POSTS