Chute Pond, Oconto County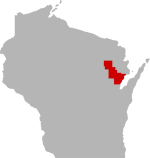 SHARE THIS PAGE
DISPLAYING 1 TO 10 OF 866 POSTS
FILTER OPTIONS
2/13/19 @ 12:22 AM
I was up last Saturday and snow was probably 14 inches (deeper where drifted over). Was getting questionable in spots to drive my gator type 4X4. Would definitely say ground clearance and 4 wheel drive are a must. I have chains on rear of gator...so that helped as well. There are several roads cleared out on ice to spots, so should be good either way if you follow roads...I imagine the snow is even deeper after today's round of weather...
Good Luck and Good Fishing!
1/29/19 @ 11:07 AM
FISHING REPORT
MOON PHASE (31%)
Waning Crescent
Went fishing on the 26th on the south side of the lake. I was setup right at sunrise and had gotten into a decent crappie bite. Most were smaller and thrown back but managed to ice a few nice ones. Hitting both minnows and wax worms. I stayed until 2pm and didnt ice many keepers after that. Nothing on the tip up but plenty of little ones to keep me busy in the shack.

1/15/19 @ 1:44 PM
There is one ramp on south shore drive on the inside of the big Island for. access. You used to be able to drive on also next to the old doze Inn. Not sure if it's still open now that Larry doze passed away 2 years ago. It is state owned ramp next to it so still should be able to drive on there.
DISPLAYING 1 TO 10 OF 866 POSTS