Chute Pond, Oconto County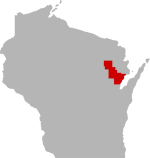 SHARE THIS PAGE
DISPLAYING 31 TO 40 OF 866 POSTS
FILTER OPTIONS
4/25/17 @ 1:10 AM
FISHING REPORT
MOON PHASE (1%)
Waning Crescent
Tried the pond for crappies this past weekend. Waters a little cold yet surface temp of 47. Waters pretty high. Managed 5 crappies only and a couple of big gills.
4/2/17 @ 12:09 PM
FISHING REPORT
MOON PHASE (38%)
Waxing Crescent
Went up to chute pond today. It will be awhile before the ice is totally out. There is some open water right by the dam along shore. Tried there for 2 hours but didn't catch anything. Saw one bass feeding on the top but wouldn't take a top water bait.
1/9/17 @ 2:14 PM
FISHING REPORT
MOON PHASE (90%)
Waxing Gibbous
Fished Saturday a few hours. 3 small northerns one nice 29" fish. Panfish were tough caught a few small perch.
As for ice 10-12 inches there were about 30 trucks on the lake on Saturday and four wheelers and sleds driving everywhere. Looked like most trucks were accessing at county park next to damn. No one ventured up past snagbay in a vehicle but atv and snow mobiles were.
DISPLAYING 31 TO 40 OF 866 POSTS