Cherokee Marsh/Madison, Dane County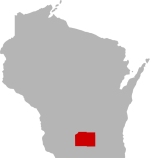 SHARE THIS PAGE
| | |
| --- | --- |
| | @ the lake |
DISPLAYING 1 TO 10 OF 505 POSTS
FILTER OPTIONS
7/2/20 @ 10:14 PM
FISHING REPORT
MOON PHASE (92%)
Waxing Gibbous
I hadn't been here in a couple years. I was shocked to see how overgrown the entire shoreline is and how much crap was in the water. It was not fishable at all anywhere. I had never seen the shoreline that overgrown. Is the neighborhood trying to get rid of fishermen? I know they pride themselves on keeping tabs on that park.
6/23/20 @ 6:43 PM
Yep. LOTS of good Channel Cats up at Cherokee. Carp too, if you enjoy that, which I do. Gotta try that area again sometime. You can also catch HUGE Channel Cats from several shore spots on Lake Mendota. Elsewhere on the chain they are present, but not near as abundant as on Mendota.
12/31/19 @ 2:17 PM
FISHING REPORT
MOON PHASE (28%)
Waxing Crescent
11/15/19 @ 1:59 PM
FISHING REPORT
MOON PHASE (90%)
Waning Gibbous
Drove past Cherokee Marsh today , by the fallen down tree by where a bench is sitting. Was kinda shocked to see so many people out there. There had to be at least 50 -60 people out there ice fishing and one ice skater that I could see .
Definitely getting out this weekend , probably Sunday .
I'm really new to this new lake link thing but i'm kinda getting the hang of it . All my buddies have it and was telling me about it and i thought I should giver a shot .
Tight Lines ...
6/11/19 @ 11:37 PM
FISHING REPORT
MOON PHASE (66%)
Waxing Gibbous
Hey All. Set up at Cherokee Park to try the Marsh for Carp. First time out there for Carp. Was using tried and true baits, rigs and techniques. Only two bites in 3.5 hours. Both close to sunset. Caught them both (roughly 9 LB each), but was expecting much more activity. Seems a really good area for Carp. Was fishing a mix of particles (sweet corn and sweet corn cured with a dye/attractant) and boilies/packbait. Both hits came on the boilies/packbait rigs. Tried to show them a mix of Spring/Summer baits. Anybody seeing good Carp activity up there? Curious as to what I might be doing wrong. Guess next time I'll bring a Cat rig, too. I didn't have time to re-rig and go get baits.
As I was about to start packing up, a rather friendly little raccoon wandered into my site. In case anybody is wondering, his name is Bandit.
5/8/19 @ 10:04 AM
FISHING REPORT
MOON PHASE (16%)
Waxing Crescent
Was out yesterday with my Dad in the wind. Got I got 3 cats average 19 lbs and Dad managed 2 cats average 3 lbs. Dad lost a nice LMB at the boat on a live medium sucker. Wish we would have boated that one. For a Bass, it was big.
DISPLAYING 1 TO 10 OF 505 POSTS