Wonder Lake, McHenry County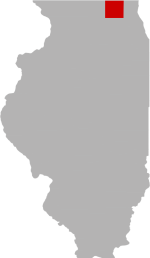 SHARE THIS PAGE
DISPLAYING 1 TO 10 OF 2,095 POSTS
FILTER OPTIONS
FISHING REPORT
Fished off a dock on the southeast end from 6-8:30 am.
Bite was hot on nightcrawlers for the first hour or so. Many perch right off the end of the dock, some ok sized, and we missed various big fish in the middle. Once due to a double bite off on my Dubuque rig and others due to failure to set the hook. I think they were carp, maybe catfish, not sure what that bite off was, but it was large.
Had a minnow on a slip bobber that had one hit, but otherwise had no bites in 2.5 hours. Threw some plastics, but no action on those. At about 7:30, the bite completely shut off on all presentations. Sat there with no action in the cold the last hour, but the first hour was nonstop and made it worth the trip.
FISHING REPORT
Glad you made it back up Crappie. Hope all is well. They drastically changed your shoreline with the new white rock as well as the point. Send u some pics. Anyway last ice was probably the worst I can ever remember. Few cats and nothing to write home about. Last week things changed. One day caught 500 or so crappie in the 3-5 in rage awesome too see. Also slammed the gills. Next day was south and got on cats and bass. They are scattered around and just starting to group up. Had a few blanks in there. Hopefully this week we back on track as it was cold as Biden's brain out this morning!
FISHING REPORT
Hi Luv2fsh: Yes went to Wonder Lake finally! Been a year ??,hopefully you get better than we did. Got 7 crappie and 5 bluegill, only 2 -3 hours... All fishing slow. Went up north, depth about 9 feet. Don't buy minnows no bites. LOL. Anyhow think i seem you their icing around 8 am? Pantera called ya amd texted twice?? All be safe ok. Ice was about 8 inches still hard next week really Be Safe ok.
See you all.
Fish On...
DISPLAYING 1 TO 10 OF 2,095 POSTS