Lake Galena, Jo Daviess County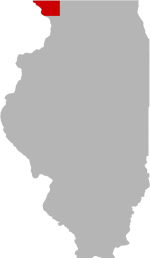 SHARE THIS PAGE
DISPLAYING 1 TO 10 OF 65 POSTS
FILTER OPTIONS
1/24/19 @ 9:47 AM
I use in line reels for my handheld rods and standard reels for my dead sticks. The longer handle fits better in my rod holders. It didn't rain up here and it is ridiculously cold. If you use the ice making formula we should be making 11/2 inches a day currently. You will be good for sure.
1/23/19 @ 12:30 AM
Thanks for update. We may be safe here this weekend but this rain not good. So maybe next week. I am remodeling our kitchen so new cabinets installed week of feb 4. So my wife wants to come up mid feb. fingers crossed. Do you use in line reels? I found them to be great on slow bite. I also had great success with clam dingle drop. Pink was great for crappie.
1/21/19 @ 5:42 PM
FISHING REPORT
MOON PHASE (100%)
Waning Gibbous
Ice fisherman in both coves now. Lot of fish on the camera and vex but slow bite. Caught a few gills but a lot of no takers. Everyone constantly moving so I'm assuming it was the same for everyone.
DISPLAYING 1 TO 10 OF 65 POSTS