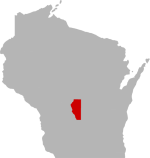 SHARE THIS PAGE
DISPLAYING 1 TO 10 OF 12,697 POSTS
FILTER OPTIONS
11/20/19 @ 2:02 PM
Easy fellas. Never met Big Shane but have read many of his posts. I would be sure he's Fuggin around. He knows the lake.
Thought about getting boat up there this Sunday while most guys are out in the woods.
Think I'll hit Koshkonong instead.
Getting closer to time for someone to post "The Old Bengal"
Peace and Be Safe out in the Woods this weekend.
Lar
DISPLAYING 1 TO 10 OF 12,697 POSTS