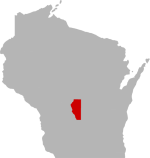 SHARE THIS PAGE
DISPLAYING 20 TO 29 OF 13,542 POSTS
FILTER OPTIONS
10/14/20 @ 2:05 PM
FISHING REPORT
MOON PHASE (7%)
Waning Crescent
We fished petenwell this past Sunday. Targeting crappies in the headwaters. Lots of small walleyes, but we did manage some nice sized crappies. You need to fish in the brush/trees in deep water! Here is my sons (Fishcraft) video:
10/14/20 @ 11:12 AM
Polaris 570-
While Petenwell is a flowage and doesn't turn over like a true deep water lake, it does change in the fall as does the fishing. Instead of just stating that like one of the Guides did. I will give you my view and you can hopefully use it to help better your adventure.
Water temps are dropping and fish are feeding! Some days are much hotter than others but if you look you will find active fish. It usually pays to really rely on your electronics this time of year finding stacked fish in any depth. I will fish deep breaks as well as the top of the break in shallower water depending what I see on graph. Do not be afraid to move and do not be afraid to check a spot again that you left that was hot earlier. This weekend is calling for much colder and much windier conditions with rain, fish where you boat can handle, dress for the cold, wind and rain and you will catch fish.
Happy fishing!
10/11/20 @ 4:59 PM
The Bighorn sports store at Hwy. Z near the Petenwell County Park reopened a few weeks. I was up there taking care of some odds and ends at a buddy's cottage, so didn't fish at all, but did stop in and met the new owners; they own another bait shop near Castlerock. They will open up at 6 am 7 days a week for now. There's another "help yourself" bait shop open 24/7 a few miles north on Z (don't recall the name}, and I also stopped in there to check it out, since it was close to my buddy's place. Also has a good assortment of bait that you dip yourself and pay by honor system. Will be up there next week with the boat, and planning to patronize both.
Saturday looked like a real nice day on the water.
10/10/20 @ 6:29 PM
FISHING REPORT
MOON PHASE (43%)
Waning Crescent
Adam and his wife came up from Illinois to fish with me today. We launched at 7 at the Petenwell County Park. We were on fish right away and stayed on them at every spot we fished. I started with over 5 dozen minnows and was left with only 4 minnows when I got off the water. The fish ate just about everything from minnows and crawlers to big plastics and hard glide baits. We boated over 60 walleyes with two legals, one 22 inch slot and a few perch. No white bass, cats, or goats.
I have 5 days left in October and most of November open still. I'll be booking soft water trips all the way up until ice up and then we'll be hitting the ice as soon as it's safe to walk.
Team Walleye Guys Guide Service
(715) 459-7078
10/8/20 @ 9:10 PM
FISHING REPORT
MOON PHASE (63%)
Waning Gibbous
Chuck booked a morning trip for today, along with his son-in-law Rich, and grandson Chris. Chuck has booked many, many trips in the past with friends, and family. He and his wife Carol have become great friends over the years and enjoy our time together when we meet for lunch/dinner. A beautiful morning on "Pete" today. Just look at the background pictures. The walleye bite was off the charts! In the first four hours they boated well over 100 walleyes. It was non stop with everyone having two fish on at a time. The non-stop action was all walleye, except for a huge crappie at boat side. The total included 2 "keepers", and 3 in the slot at 25, 26, and 28 1/2. Dead rods tipped with Black-Tails, and jig s tipped with magnum Tuffies or Fat-Heads. Don't cheat yourself by getting small minnows. The Black Tails or suckers you should be using are 4-5 inches. All on live bait in 14-18 fow. They probably missed half again of what was boated.
Keep a tight line!!!
Jerry
DISPLAYING 20 TO 29 OF 13,542 POSTS