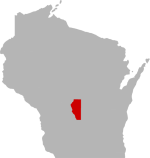 SHARE THIS PAGE
DISPLAYING 20 TO 29 OF 12,684 POSTS
FILTER OPTIONS
9/30/19 @ 8:33 PM
Take care of yourself on your deployment walleye007. We'll miss your fishing reports.
God bless you man. And thanks for let us know about your fishing guide service. We'll consider it in the future. I have couple friends that would like to fish the famous "pete". Maybe next season.
9/30/19 @ 4:22 PM
FISHING REPORT
MOON PHASE (6%)
Waxing Crescent
My last trip for the season on the flowage yesterday was pretty good. My best friend and his two boys joined me for a few hours in the afternoon on the river. We fished from the dam down to the mouth of Chester's targeting mainly crappies and then walleyes right before dark.
We put 6 crappies in the boat. They were very scattered as was expected from the dropping water and still warm water temps in the lower 60s in the river. There is A LOT of bait in the river. We also put a bunch of walleyes in the boat with a couple legals. Everything was caught jigging. Minnows and plastics were about the same for the walleyes. Crappies wanted green jigs with minnows.
We never saw the last fish hooked for the day. By buddy's kid hooked a BIG fish right before dark on a jig and fathead. He battled the fish for almost a half hour on a 6'8" medium Eyecon. We never got to see it because it stayed on the bottom in 15 fow. Just when we thought it was coming in the hook pulled. Our guess was a big flathead because of where we were at and it didn't make any real long runs. We made a video about halfway in but without a fish at the end it is pretty uneventful other than Hunter making about six rounds around the boat keeping the fish out of the trolling motor and main motor prop.
I'll be out of the country for a little while on a deployment with the National Guard. (Not in a hazardous zone.) Watch the general fishing discussion page this fall and coming spring to see if I get to put a couple bucket list species in a net!
Im not sure why, but my Lake-Link Partner link is not showing up on my posts. If you didn't already know, I started a guide business with a friend and fellow tournament angler this past spring. Fully licensed and insured. He will be doing all the heavy lifting while I'm gone. Our business page is located in the business directory on this site. If you send me a message or email I will still be able to get you in contact with him.
Thomas
Team Walleye Guys Guide Service
9/30/19 @ 1:11 PM
9/28, I shadowed my neighbor and his brother all day. The 'milk run' was amazing, fish caught at every spot. They were targeting big walleye, 20' of water most spots.
Channel = cats and goats, small eyes were shallow, crappie and WB were in the wood. The slot fish, and they caught a bunch (12+) was amazing...near wood but not in it.
They were using jigs, fats, chubs and crawlers. Bigger eyes came on bigger minnows. From early morning to early evening.
9/23/19 @ 7:55 PM
Fig8
I stopped buying my bait there 3 years ago. I bought all my bait there, and I mean a lot of it. I stopped one morning and they started counting them out. I asked, what are you doing. In broken English, she said giving you what you asked for, 2 dozen. The owner was standing right there watching. I picked up my bucket and dumped them back in the tank and told them you need them more than I do, and walked out. Have not bought any bait there since. Big River Tackle on Highway 13 on the South side of Adams, Pritzl's in Rome, BP in Necedah, Buckhorn Store, and Bay Rest Resort near Petenwell County Park.
Keep a tight line!!!
Jerry
Angler's Pride Guide Service
(608) 564-1267
9/23/19 @ 4:57 PM
It's a survey tag they put on a lot of walleyes in this system. I've caught three this year from Petenwell. You can Google search the fisheries biologist for Adams and Wood counties and get her email and she'll reply with the info. If you want message me the numbers and I can reach out to her. I talk to her fairly regularly.
Thomas
DISPLAYING 20 TO 29 OF 12,684 POSTS