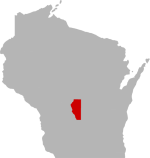 SHARE THIS PAGE
DISPLAYING 51 TO 60 OF 13,542 POSTS
FILTER OPTIONS
9/27/20 @ 8:43 AM
I agree, the slot is working great. The problem guys are running into is that there is A LOT of food in the system right now. Half the walleyes we caught were spitting up minnows. One 13 inch walleye we caught yesterday had two minnows in his mouth plus the one we caught it on. The legals and slot fish are still there. Petenwell is a walleye making factory. Later this fall there will be more slots and legals caught and the same will happen again in the spring through early summer and then the same cycle will happen again late next summer into the fall where all the legals and slots seem to disappear. This happens every year when the young of the year get big enough to be a staple food source in the system.
9/27/20 @ 7:32 AM
FISHING REPORT
MOON PHASE (84%)
Waxing Gibbous
Fished Fri. And Sat. Very Windy Fri. 2 shorts
.Sat much better 15 fish now
Keepers need Winnebago management 3 fish 13 to 20. Or 1 fish over 28 . Heard from another guy to men with there own money putting in 1100 musky fry
9/26/20 @ 8:13 PM
Years ago when I fished the wi. River system it was the same thing tons of "shorts". Maybe its time to implement a different system, like a slot to allow harvest of the overwhelming numbers of smaller fish. The current size limit and slot is not really working. Same issues as I've seen over the past 25 years.
9/26/20 @ 4:30 PM
Another good day of catching! John and Will booked a full day with me. We launched from the county park and hit the first spot and Will hooked up with a mid twenties slot. Shortly after we pulled in two legal eyes and a couple whitebass. From there on out it was NON STOP short walleyes. Every spot we hit we caught fish. Today we probably caught more walleyes than I have got on a one single day this season. Easily close to hundred walleyes. No joke. I had the Garmin Livescope in the water all day and you could literally see the bottom of the lake crawling with small walleyes. There were a bunch of bigger fish that would come in but the little eyes would beat them to the bait every time. Its so much fun watching the fish swim around and react to the bait. I don't know if I'll ever use my flasher again.
Jigs tipped with fatheads and crawlers caught most except for one spot with rocks with caught about 20 shorts and a bunch of cats throwing plastics, jigging raps, and rippin raps.
25-33 fow was the ticket. Anything shallower and I just didn't mark many fish. Water temp was 63 when I left.
9/25/20 @ 2:21 PM
FISHING REPORT
MOON PHASE (67%)
Waxing Gibbous
Day Two with Andy and Gavin:
What a great morning! Andy and his son Gavin asked if we could try to get a couple big fish before looking for some eaters. It didn't take long and Gavin brought in a 26.5 inch walleye! Then we made another move to an area I knew held some big smallies this time of year. Gavin hooked up again and then I hooked into a giant river smallie! 21.5 inches! We landed about five smallies in that area. Three biggest were almost 18, 19.5, and 21.5. As the morning progressed we bounced around hitting different spots and picked up a couple crappies and missed countless others in the timber. Also got about 15 small eyes and some big whitebass. What a beautiful day on the water!
I have days available in October. Its only going to get better!
DISPLAYING 51 TO 60 OF 13,542 POSTS