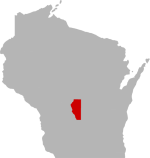 SHARE THIS PAGE
DISPLAYING 51 TO 60 OF 12,684 POSTS
FILTER OPTIONS
9/6/19 @ 9:49 AM
FYI:
This will be one of my last posts on Lake-Link. My partnership ends this week, and I have decided not to renew. I would like to thank Steve and Darin Novak for allowing me to use this forum over the years, and too all of you as readers of my posts. A special thanks to all the angler's that shared the boat with me over these many years. I hope I gave you some insight on locations, presentations, and understanding on how to interpret your locator images. I will be guiding on a limited basis in 2020 and will have more information posted on the message board / fishing reports section of my web site. Follow the link below to the site (www.anglerspride.com) and bookmark the page. There will also be information on my Facebook page (Angler's Pride Guide Service). You can also register and post on the web site, or message me on Facebook.
Again, thanks to all of you, and as always;
Keep a tight line!!!
Jerry
Angler's Pride Guide Service
(608) 564-1267
9/4/19 @ 4:46 PM
FISHING REPORT
MOON PHASE (35%)
Waxing Crescent
The white bass were super aggressive today. I believe it had to do with the strong west winds yesterday. We started the day with about 7 dozen minnows and had no problem using all of them. Most of the white bass were short with about 10 large enough to keep, even though we only kept 5 bigs and 1 small that had the hook buried. The keeper walleyes were tough to catch today, we only got 2. Plenty of shorts mixed in. 1/4 oz weedless jigs and dead sticks on steep breaks where the wind was blowing in. South end of the lake. Also tried some trolling, only 2 white bass. I also pitched a crankbait while spot locked and caught plenty of white bass. I will be back around early next week if anyone would like to join for a half day of fishing. Good luck!
Capt. Jake
Jake's Gone Fishin'
(715) 281-4663
9/4/19 @ 12:40 PM
FISHING REPORT
MOON PHASE (35%)
Waxing Crescent
Went out with my son Sunday (9/1) for a few hours... launched at the Adams Co Park amongst the 'madness'. What a zoo!
Hit a few spots on the west side, caught a few shorts, a Whitie and a nice 18"er that I didn't plan to keep... but did since it swallowed the jig and minnow I had on (I was helping my boy with his line when it hit).
All-in-all an enjoyable time with my son, until I got back to the truck in the parking lot. Noticed someone had 'kicked in' my drivers side trailer light and took my bearing buddy cap off. Parts and pieces all over the ground... nice. Despite my best efforts to park 'perfectly straight' in a middle spot with a rig on each side of me... my trailer was angled a tad (and I mean, like 6-8") towards a Ram 1500, that was parked the WRONG WAY!! I guess the coward of an owner didn't care for my trailer slightly angled towards his/her vehicle and felt compelled to let me know that.
If you read this, (you know who you are)... can you use a little more common sense next time and park the CORRECT WAY??? It's NW to SE, not the opposite!
I even got back in my vehicle after parking to try to straighten the trailer out some more... but couldn't, with limited space on each side of me. Guess that's what I get for trying to do the right thing...
Rant over. Just thought I'd let everyone know there's a douchebag on the loose...
9/2/19 @ 4:48 PM
FISHING REPORT
MOON PHASE (16%)
Waxing Crescent
Bill came out for an all day trip on Petenwell. Started jigging steep channel breaks with wood with crawlers and fatheads. Lots of shorts mixed in with a couple legals. Switched over to trolling in the afternoon and put a lot more fish in the boat. Around 30 shorts, seven legals and one slot just over 20. Only non target species was a big channel cat caught early in the day. Water temp was 65 to 67 everywhere on the lake and in the river.
DISPLAYING 51 TO 60 OF 12,684 POSTS