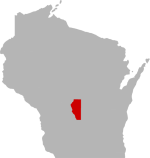 SHARE THIS PAGE
DISPLAYING 11 TO 20 OF 13,542 POSTS
FILTER OPTIONS
10/29/20 @ 5:53 PM
FISHING REPORT
MOON PHASE (97%)
Waxing Gibbous
Justin and Nathan booked a full day trip with me. The fish are still around! Found a pile of them again down river and some by the dam. One slot at 21.5 inches and five legals. Almost 30 fish total. Also boated another musky in the low 40s range. It was Nathan's first ski and biggest fish he's caught. She was released quickly with no harm done.
Hair jigs, plain lead heads, and black tails caught everything today.
Hey musky guys, most the skis I'm getting are on black tail chubs. 5-7 inches. You'll probably end up with a couple nice walleyes but hey, that really isn't so bad is it?
10/22/20 @ 2:30 PM
FISHING REPORT
MOON PHASE (41%)
Waxing Crescent
Hands down, the best day I've had in the river all year! My customers for today canceled last minute because of the rain so I figured I'd go solo knowing the bite would be good regardless of the weather. I was right! I couldn't do anything wrong. From the dam to the mouth by Chester Creek. 4 fow or 18 fow there were fish everywhere! Any color worked as long as it was orange or had hair. VMC hair jigs with minnows, Bfishn Tackle Moxi Tails, and a custom painted #6 rippin rap in Fire Devil by Team Ultimatum Customs took all of the fish. Over 50 walleyes came in the boat today. Kept a one person limit of 15.5 to 19 inchers and released three slot fish between 22 and 24. Also got a bonus musky around 40 inches and a sturgeon.
I have openings if you want to brave the elements and get in on this awesome fall bite!
10/20/20 @ 6:58 PM
FISHING REPORT
MOON PHASE (21%)
Waxing Crescent
Definitely some fish up in the river! Glad I have a 4 stroke engine and a full windshield. It makes those rides in the cold a lot easier to handle. Quarter ounce jigs and plastics caught the most fish. Even more than live bait. Found most fish under 8 fow. (The 17 feet on the screen isn't accurate because I'm using perspective view.) Water temps were 43 to 45 degrees.
10/20/20 @ 4:36 PM
just my thoughts of course.....years ago it was the paper mills, cleaned that up...really cleaned that up...then it was the farmers naturally....got that under control....now they are selling off lots and people need really plush green lawns on sand.....no control over that yet.....so yes...it happens is the short answer.....gonna turn it into a huge sewer....already has....you were there
10/20/20 @ 2:51 PM
FISHING REPORT
MOON PHASE (21%)
Waxing Crescent
Got out yesterday and was amazed by the amount of Blue Green Algae. The launch at the County park was literally a gelatinous mass of algae that was 2 inches thick. We thought we would try a couple deep water spots for Muskies but never moved a fish. We drove a couple hours to get there so we would give it a shot anyhow.
Our boat wake/spray was solid green. Glad the park had a hose available but the boat trailer still needs some cleaning.
Question for the regulars - is the algae a product of lake turn-over there or upstream? Does this happen very year?
Thoughts? Thanks
10/16/20 @ 4:21 PM
FISHING REPORT
Fished with Jason and Todd today. When we launched at 7 the wind wasn't horrible. We got two legals at 18 and 19 inches and a bunch of shorts in the boat within the first hour and a half. After that it was all shorts and a decent perch. At 11 it was like someone flipped a light switch and the wind really started to blow! We worked around for a while in some sheltered areas out of the wind but only managed shorts. We caught over 30 walleyes today. Night crawlers out produced minnows. We did get a few on hard baits as well.
Next week looks like a little break from the wind. My boat is staying in until the ice forces me off!
DISPLAYING 11 TO 20 OF 13,542 POSTS