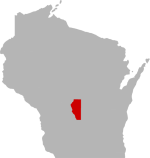 SHARE THIS PAGE
DISPLAYING 31 TO 40 OF 12,684 POSTS
FILTER OPTIONS
9/23/19 @ 10:27 AM
FISHING REPORT
MOON PHASE (33%)
Waning Crescent
Got out for a few hours Saturday, fished a bay on the west side... in ~25 FOW and caught a mixed bag of Walleye, Catfish and a monster 15" Whitebass that already had spawn in her. My 8 year-old made me proud with landing his first (of hopefully many) keeper Walleye, and he even held it up and it cooperated!
Fish seemed scattered still, action came and went... need a few more stronger cold fronts to get them stacked up and hungry...Good luck to all.
Fig8
9/23/19 @ 10:22 AM
Can anyone suggest another place to get minnows/bait in the Hwy 21/Z area... besides the Citgo/JB Sales???? I'm sick of getting exactly 12 minnows when I buy a dozen... WTH?!? They literally count every minnow now... and that's not the way to do business. I said something last time, and the gal just blew me off saying "well you're paying for a dozen".
Never used to be like that... just ridiculous.
Thanks in advance.
9/21/19 @ 8:33 PM
FISHING REPORT
fished river channel chester creek area for couple hours today.windy.only small eyes ,got on school of nice whitebass and got on some perch to my suprise on this part of the lake. looks like channel marker bouys alredy taken down for a season.lot trees in water close to channel.watch out.
9/16/19 @ 6:38 AM
FISHING REPORT
MOON PHASE (94%)
Waning Gibbous
Fished Saturday 14th with best buddy "D". Bouy line south along channel breaks.
Jigs, minnows, plastics, worms, etc. Caught lots of fish. Walleyes, whites, perch, and a cat.
5 legals no slots this trip. A lot of shorts from 6"- 14 1/2" also. If your into the whites we caught them up to 15". more big ones than smalls this time.
Good action especially late morning. A stretch in the afternoon where bite shut down but picked up around 4.
Didn't put boards in
Peace and Good fishing!!
Lar
9/14/19 @ 6:20 PM
FISHING REPORT
MOON PHASE (100%)
Waning Gibbous
I was out on a day trip with Jim and his son John from Whitewater. We jigged on break lines in 15 to 25 foot with fatheads and crawlers, the bite was none stop, we trolled in the afternoon but not as much action as the morning. This is about a 1/4 of what we caught.I still have some opens yet this month and some in October
J-Mata Guide Service
715-340-5076
9/13/19 @ 7:14 PM
FISHING REPORT
Recent rains and a river at flood stage didn't stop us today! Lonnie and Mitch from Nebraska met me at the launch at 7. We decided that fishing the river was the best bet with the big waves out on the big lake. We started at the dam and worked our way all the way into the backwaters by Chester Creek. Picking up a couple fish at each spot. We didn't set the world on fire but we didn't strike out. We targeted small slack water areas along the shoreline pitching jigs with minnows and crawlers. We ended up with around 15 walleyes, a handful of white bass and one cat.
There are a lot of shiners in the river right now. All along the shorelines there were minnows breaking the surface being chased by white bass and little walleyes.
The water temp was 59 to 62 degrees. Warmest my the dam and coolest in the backwaters. The water is about
DISPLAYING 31 TO 40 OF 12,684 POSTS