Gibbs Lake (Big Spring), Rock County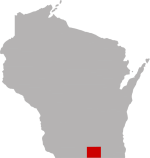 SHARE THIS PAGE
DISPLAYING 1 TO 10 OF 273 POSTS
FILTER OPTIONS
2/9/20 @ 11:13 AM
FISHING REPORT
Fished Saturday 2/8/20 from 9:30 am till 3 pm 16 boards and 5 people jigging caught one 4 inch perch, talked to several people around the lake and some did not even have a bite. lake seems dead, at least at this time it does still was a nice day to be out in the fresh air.
2/1/20 @ 1:30 AM
I really wish this lake would of stay off of lake link its to small of a body of water to be pressured by internet fisherman it used to be good crappie lake as most of you are aware of but its junk now congrats. i have not fished it for three yrs because of this un till wendsday week day lake was packed times that by the weekends people park on the road. I know this post will create steam against me but i wont be on gibbs post to care any way.
1/31/20 @ 9:57 AM
I was out there last weekend (Sunday) as I only live a mile away. Everyone was sort of spread around the edge of the lake in shallower water, I like to fish off the weedlines in this lake in 10-25 feet and walking out that way with the heavy slush and standing water, I didn't like some of the ice. Put a spud through in 4-5 hits in one of the really wet spots. So I and the girlfriend turned around and went back. Did see a little kid bring in a real nice northern on a tip up. He was hooting and hollering.
DISPLAYING 1 TO 10 OF 273 POSTS