Fox River Oshkosh - Rainbow Park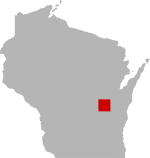 SHARE THIS PAGE
| | |
| --- | --- |
| | @ the lake |
DISPLAYING 1 TO 10 OF 2,228 POSTS
FILTER OPTIONS
6/20/20 @ 3:05 PM
FISHING REPORT
MOON PHASE (0%)
Waning Crescent
Fished about 8:30am to 6:30pm on 6/14 (Sunday) near rainbow park and the 41 Bridge. Nothing on cranks this time, which was odd. Caught everything jigging floats with half crawlers and leeches. Caught 21 keeper cats. 3 were 14" and the rest were 21-25". Plus two medium goats and 1 barely legal 30" Flathead (still swimming). Caught the flathead on half a crawler on a float believe it or not. The bite was steady all day. Everybody in the boat caught fish. Had a few break offs as we were using 6-8lb test. NO walleyes, which was also strange. Filled five large freezer bags with beautiful catfish fillets. 3 of us fishing on and off. Fished from a pontoon with no trolling motor and the current with the wind was not acting normal. It was hard to get the speeds and locations I like for bouncing crawlers. Probably the reason for the large catfish count.
6/8/20 @ 6:47 PM
FISHING REPORT
MOON PHASE (90%)
Waning Gibbous
Fished today from 9:30 to 4:30. Half dozen sheep and 2 small smallmouth. Caught on leeches or 1/2 nitecrawlers. From Butte des Morts Hwy. 41 bridge to the mouth in Oshkosh. Windy, hot and to much blue skies. But nice to be out.
6/6/20 @ 9:07 PM
FISHING REPORT
MOON PHASE (99%)
Waning Gibbous
Fished 6/3 out of Rainbow park. Fished mostly around the 41 bridge drifting crawlers with floats and casting cranks. Caught 5 eyes, 15 Goats (most were 20"-25" pigs). Caught almost all the goats on cranks which was fun. 1 smallmouth, 1 large red horse, and 3 catfish. Saw some white bass chasing minnows in strong current, but couldn't get any to bite. Blue and orange cranks were highly preferred for some reason. Was bit off on a few cranks as well. Other boats were getting plenty of action as well.
6/6/20 @ 10:07 AM
I too have struck out this year, it's been pretty windy out there. I plan on visiting sometime next week, I'm hopeful to catch a few. Seems like you have to have a boat if you want to catch fish anytime of the year, otherwise the conditions have to be just right in order for you to get on a couple fish from shore, Unless, you're into drum, those things you could catch in a sewer im sure.
DISPLAYING 1 TO 10 OF 2,228 POSTS