Menomin Lake, Dunn County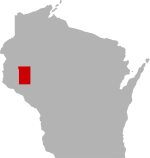 SHARE THIS PAGE
| | |
| --- | --- |
| | @ the lake |
DISPLAYING 1 TO 10 OF 1,786 POSTS
FILTER OPTIONS
2/7/19 @ 12:31 AM
My kids have Friday (2/8) off school so I'm thinking of bringing them out for some fishing. 3 kids all under age 10, we don't care about catching trophies, we like to catch enough to keep the kids having fun, and we catch & release. I've never fished Menomin before, any tips on where to go to fish where we have a good chance at having good steady action? Doesn't really matter what we catch, the faster the action the better to keep them interested. Supposed to be cold too so I'd like to set up the shelter and get the heat going and not have to move it until we're coming off the lake.
We'll buy a couple minnows from the bait shop and throw a hail Mary for a northern or walleye on a tip up, but that's secondary for having the kids warm and catching fish in the shelter. Any help is appreciated.
1/13/19 @ 10:23 AM
FISHING REPORT
MOON PHASE (45%)
Waxing Crescent
Fished 300 yds straight off cemetery landing 10-3. Set up on a crib of perch. Steady bite. Only 4 keepers. 1 slab got away after getting tangled in ducer. Plenty of vehicles out, not enough ice for me yet. Took the wheeler instead.
1/1/19 @ 10:48 AM
FISHING REPORT
MOON PHASE (17%)
Waning Crescent
Perch perch perch. No size out off the cemetery in the main lake 15 fow. Used minnows with an orange teardrop jig and a northland rattle spoon on the jigger. Anyone catching crappie - not in the little bay?
DISPLAYING 1 TO 10 OF 1,786 POSTS