Dubay Lake, Marathon County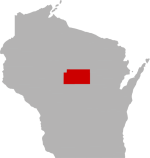 SHARE THIS PAGE
DISPLAYING 1 TO 10 OF 1,219 POSTS
FILTER OPTIONS
10/18/20 @ 5:05 PM
FISHING REPORT
MOON PHASE (5%)
Waxing Crescent
Miserable morning fished 7-11:30 today . Fished river edges as usual in the wood 12-20 ft of water slow morning . Caught four nice crappies and a big white bass . Wasted close to three dozen minnows on small walleyes . I wish there was a place to get get big fatheads or a big walleye mix nearby . Not much shooting from the duck hunters today .
9/23/20 @ 4:43 PM
FISHING REPORT
Fished today 8-2:30 . Morning was good then it slowed down until wind picked up . Water is very green, I believe from the draw down that was done on the Eau Pleine . Managed a nice meal of crappies and a limit of walleyes. The fish I caught were deep on the river edge with wood .
8/7/20 @ 7:17 PM
FISHING REPORT
MOON PHASE (84%)
Waning Gibbous
8/3/20 @ 3:53 PM
Chub Soaker,
Just like Crappie Justice said, it's the old highway roadbed. I had a buddy who lived close to the water, one day we were swimming and I felt something. I had found the roadbed and stood on it. What a different feeling being out in the lake, but able to stand up and have the water only up to my ankles!
DISPLAYING 1 TO 10 OF 1,219 POSTS