Winnibigoshish Lake, Cass County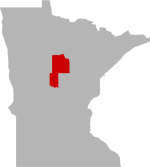 SHARE THIS PAGE
DISPLAYING 1 TO 10 OF 1,063 POSTS
FILTER OPTIONS
2/20/19 @ 11:38 AM
FISHING REPORT
MOON PHASE (98%)
Waning Gibbous
No travel off roads. Slush and deep snow. I fished pike bay, cass, steamboat and leech. Its a lot of work but find shallow weeds and site fish with large flashing spoons. We were able to get nice perch and enogh to take a limit home. Good luck
6/10/18 @ 1:55 PM
FISHING REPORT
MOON PHASE (13%)
Waning Crescent
Was up here at the lake staying at a resort near the dam for the first week of June. My conditions I reported were about average for the week. Our group of guys target walleyes but keeping decent sized Northern Pike if caught.
During the day is quite slow. Finding where the walleyes are is the most difficult part. With the new slot being 18"-23" during the day is when we caught the most in that slot with the average being 21" This lake however treated us well in the evening into the night ( the best night being 18 walleyes with 4 guys. ) Jig and minnow ( shiner ) still working the best. Fished heavily in the bay between Tamarack Point and the dam and caught them from anywhere in 10' to 16' of water. Went to Ravens one day and did ok. Caught 3-4 keepers and drifting twords shore starting in 12' and caught one in as shallow as 6'
Northern now also have a slot of 22"-26" and caught A TON in that slot size. And just about anywhere we fished. One our guys caught a nice 26 1/2" that we ended up keeping. If they are your targeted species finding the heavy weed beds and fishing them should be no issue.
We don't fish for them but perch are there. A lot of them being no bigger then 9". Maybe one or two being bigger. But as far as a " jumbo " which the lake is known for to me is no longer existent.
Rock Bass..... Holy cow.... there big, fat. Fun to catch but can be a nuisance when trying to fish for other species. Kept two to see what there filets looked like but both had worms already.
2/23/18 @ 12:48 PM
FISHING REPORT
Got out for a few hours on the south end. Fishing was poor during the time we were there (12-3 in the afternoon). Off-road travel impossible if you don't have a sled or plow truck.
Denny's had several spots plowed out that you could set up along side. Minnow heads and full minnows were all they'd take. Kept 12 (5 guys fishing), biggest was 8".
Didn't actually measure the ice, but the extension came in handy. Well over a foot of snow on top of the ice, water pooling up around all the holes. Don't drill near the roads or you will flood them.

DISPLAYING 1 TO 10 OF 1,063 POSTS