Lake Wissota, Chippewa County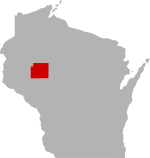 SHARE THIS PAGE
| | |
| --- | --- |
| | @ the lake |
DISPLAYING 1 TO 10 OF 3,161 POSTS
FILTER OPTIONS
9/19/20 @ 4:33 PM
FISHING REPORT
MOON PHASE (8%)
Waxing Crescent
Got extremely lucky today and caught a 21" Walleye trolling, caught some northerns, a small mouth and some smaller walleyes. Caught this one at high noon 17' of water trolling around 12-15' down. Had to keep it, hooked it in the top lip, would have never survived!
9/18/20 @ 7:45 AM
FISHING REPORT
MOON PHASE (3%)
Waxing Crescent
Nice yesterday. Quiet on the lake. Got into some nice crappies in cribs. Mostly 11" and one over 13. Kept 7. 8 smalleyes and one 17 1/2. Would have liked to eat that one. Kept 2. One eater perch. Don't see them much. No cats again. Haven't seen as many cats this summer.
9/11/20 @ 9:06 AM
Guiness- jacobson's Hardware near Lake Wissota should have minnows and by now will probably have sucker minnows. Their bait delivery has been on Fridays and most all summer people have been getting in there buying up what they have quickly, although the number of fishers have gone down a lot in the past couple weeks. You could also try Bill's Sport Shop in downtown Chippewa. From what I have found walleye fishing has been slow with the warm water, and I haven't been out since the temps dropped. Try the Yellow River area where it meets Big Lake Wissota. I'm not sure about muskies, but probably up the Chippewa River near Wissota Golf and even further up.
9/7/20 @ 6:13 PM
Hoping to get a little help with finding a good bait store. Headed up to Lake Wissota to do a few days fishing with my son who is at UW-EC in a couple of weeks. Looking for a bait store that carries minnows for walleye and suckers for muskie. Any help is greatly appreciated. Any pointers on the lake is helpful too........
8/7/20 @ 2:14 AM
FISHING REPORT
MOON PHASE (84%)
Waning Gibbous
After striking out couple times on Wissota which in the past has been my go to lake I went to lake Eau Claire and started catching eyes and panfish. I usually fish 4 different lakes to stay on top of the bite! My best fishing this year has been when the water at its highest...
8/6/20 @ 8:34 AM
FISHING REPORT
MOON PHASE (91%)
Waning Gibbous
My Dad took my son out yesterday. They fished from 7am to 3pm. My Dad is a very experienced fisherman and my son is pretty good for a teenager. My Dad has a Helix 7. They tried everything. Drifting, jigging, trolling, banks, brush, 30' deep water with suspended fish. They tried different artificial baits, minnows, crawlers. They tried the little lake, Pine Harbor, up the river by Mallards. They caught one small mouth and had a musky hit at the boat and break off. I was hoping to take my son fishing this weekend. Anyone have any pointers? I ice fish the little lake pretty regularly and have boat fished the lake a few times this year. I usually post about how we do so I am not the guy from out of town who only wants your info. I'll share with you and let you know how we do. Anyway, thanks in advance and tight lines!
DISPLAYING 1 TO 10 OF 3,161 POSTS