Wisconsin River - Prairie Du Sac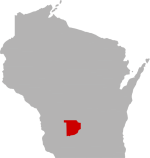 SHARE THIS PAGE
DISPLAYING 1 TO 10 OF 4,998 POSTS
FILTER OPTIONS
FISHING REPORT
last few posts some guys were talking about gars, I fished woodman lake on west side of Boscobel Wi, a bout 4 weeks ago, i caught about a dozen dogfish, 3 northerns, a couple bass and a walleye, on way back to the boat landing i could see gar surfacing and i decided to try my home made rope lure, i caught 3 longnose gars back to back, the last gar was different, i let the rope lure sink to the bottom and started hopping it back to the boat, it latched onto the lure and after about 5 minutes i could finally see what it was, it was little too big to man handle it into the boat so i beached the boat and dragged it up onto the shore, the needle nose was just over 50 inches long and was my biggest to date.
FISHING REPORT
https://youtu.be/NGZ-uFFKtPY
Fished overnight by the dam and caught over 100 fish and caught 7 different species of fish including what we were using from shore . I'll be posting more so make sure to subscribe for future videos!
NorPike: I have fished the river for a number of years. Grew up on Golf Rd. I have caught a fair share of them along the shoreline from the dam to the sand beach on the golf course side. Most of them closer to the dam. Also in the back water just down from the VFW. I'd start in one of those two spots.
FISHING REPORT
Tiefa Good video! I like fish for gar. They are great fighter. I use rope for longnose and homemade spinner (two sharp small treble hooks) for shortnose. My river in Illinois have both! Sometime I lost shortnose because I use rope for longnose. Sometime I lost shortnose because I use rope for longnose. I hate that. Both live in my river. I release them! Someday I like go to Wisconsin River for longnose.
FISHING REPORT
The plan was to fish for bait and then use the bait for muskies or catfish. Things didn't go to plan. I got to the river just before sunrise and there was a lot of surface action. I used a rope lure because I thought they were gar and I was right. I did end up catching some fish with my bottom rig, but the fish were too big (except I used one sheepshead that swallowed my hook... stupid sheepshead). Nothing bit that except maybe a turtle after it died. I've seen people catch flatheads and channels from the spot I was at, but I had no luck. They were using live bluegill, though and I had none. Here's the video.
When I finish editing this video, I'll put the redhorse catches on it. Basically, I find a "seam" where the current is fast on one side and an eddy on the other. I cast right on the seam with a worm on the bottom. I use usually a two or three ounce no roll sinker and let it sit there. The current lets the worm dangle a little behind the weight, so then I can see when the rod gets a bite. I've been using small circle hooks and that has been working well for me lately. I caught two on this trip (short head red horses) fishing like that. They were both pretty big as far as short heads are concerned. Hope this info helps you!
DISPLAYING 1 TO 10 OF 4,998 POSTS