Long Lake, Fond Du Lac County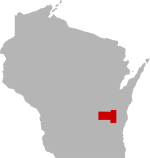 SHARE THIS PAGE
DISPLAYING 1 TO 10 OF 1,627 POSTS
FILTER OPTIONS
8/1/20 @ 12:34 PM
FISHING REPORT
MOON PHASE (96%)
Waxing Gibbous
1st time out all open water season yesterday from late aft til after dark. Worked the whole lake caught a few with one nasty northern ending up with my Shadrap...nuts. Water temps 73-81 depending on what area of lake I was on. Quit when the skeeters came out...beauty of a sunset made my day.
6/27/20 @ 7:27 AM
FISHING REPORT
MOON PHASE (43%)
Waxing Crescent
Had some troubles finding the big pikes yesterday.
It looks like theyywerent by the weedlines.
Had lots of fun chasing bluegales though. Uncle Kenny would have been proud to get those.
Saw some kayaks at the launch around 11.
The lake is really long.
6/25/20 @ 11:11 AM
My girlfriend and I are going camping on Long Lake and bringing the kayaks. We like to fish for pike, bass and walleye. We have never fished this lake before and just wondering if there are any tips? Are there too many weeds to use spinner baits or crainkbaits, will plastic worms work for bass? Any suggestions would be helpful. Since it is a fairly large lake we wont be able to paddle very far.
DISPLAYING 1 TO 10 OF 1,627 POSTS