Wisconsin River Below Castle Rock Dam, Adams County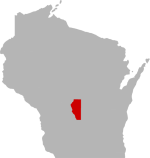 SHARE THIS PAGE
| | |
| --- | --- |
| | @ the lake |
DISPLAYING 1 TO 10 OF 1,361 POSTS
FILTER OPTIONS
8/1/20 @ 8:14 PM
FISHING REPORT
MOON PHASE (96%)
Waxing Gibbous
Spent the afternoon with a couple of great guys fishing for flatheads. Lost a mid 40 inch fish at boatside after it ran into the boat prop but managed to boat a beautiful 40 incher. Lots of short hits today from seemingly smaller cats but still a great afternoon.
Gates and chute is open. No water being discharged from powerhouse as maintenance is being performed. Boat landing is open as well (for the time being).
Dates available
7/23/20 @ 5:56 AM
FISHING REPORT
MOON PHASE (11%)
Waxing Crescent
Fished yesterday afternoon for flatheads below the dam. Flatheads were on fire. In 5 hours we boated 8 flatties from 25-37.5 inches as well as 8 sturgeon. Had at least 8 other hits that we didnt hook up on. Currently the boat landing is closed due to dam maintenance but boats can be launched from the canoe landing. Gates were all closed, the chute was open but discharge was being decreased thru the afternoon.
Water temp was 77.1
7/17/20 @ 1:06 PM
FISHING REPORT
MOON PHASE (10%)
Waning Crescent
Good morning below the dam. A few sturgeon, 1 channel cat and 2 pig flatties. First coming in at 38 1/4" and a 42 1/2".
6/30/20 @ 11:47 PM
FISHING REPORT
MOON PHASE (76%)
Waxing Gibbous
Flatheads still on the feed. Went 4 for 5. Put a smile on this youngsters face!
Dates available.
6/25/20 @ 5:06 PM
FISHING REPORT
MOON PHASE (22%)
Waxing Crescent
Live bait right from Joe at the Castle Rock Dam bait shop.
DISPLAYING 1 TO 10 OF 1,361 POSTS