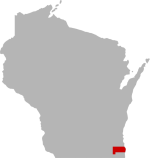 SHARE THIS PAGE
| | |
| --- | --- |
| | @ the lake |
DISPLAYING 1 TO 10 OF 10 POSTS
FILTER OPTIONS
4/30/15 @ 1:51 PM
FISHING REPORT
MOON PHASE (89%)
Waxing Gibbous
Well made the last trip to the Root for this spring Tuesday the 28th. Fished Lincoln Park and fished exclusively in the rapids below the deep hole by the Weir signs. I caught 5 chromes ranging from 5 lbs. to 12 lbs. 3 were females that had dropped their eggs and 2 large males. I caught all fish on a fly I developed. Also caught several small rainbows on mysis shrimp flies made with hot glue. You can email me for information on the flies used. These flies will also be effective on Kings and Browns in the fall. There are still a lot of fish in the river. If possible can someone explain all the dead suckers. I have never seen this many before just concerned about how it might affect the trout and salmon.
Montana Guy Flies at [email protected]
4/22/15 @ 5:09 PM
FISHING REPORT
MOON PHASE (19%)
Waxing Crescent
Fished the Root on 04/21/15 the river was high and a bit cloudy. Managed to catch 3 all around 6-7 pounds. Lost 2 others and caught 5 suckers as well. There were not many people fishing. I caught all the fish in faster water instead of the deep holes. Suckers were mostly in the deeper holes. All fish were caught on a florescent red San Juan worm with egg. If the weather holds out and if there is no more rain fishing should be good the rest of the week or maybe even 2 weeks.
1/1/15 @ 3:34 PM
FISHING REPORT
MOON PHASE (88%)
Waxing Gibbous
Fished in Lincoln Park from the deep hole to just below signs by the weir. Caught 1 8 lb brown on a small stone fly. Hooked 2 20+ lb browns on small red and black flies. Lost both due to poor netting attempts on my part both snapped 12 lb leaders. Caught 1 Coho that was near death so returned it to the river. No steelhead seen but water was clear enough to dry fly fish for them if they come in. Almost forgot I went over there Tuesday Dec. 30th.
8/20/12 @ 2:44 PM
FISHING REPORT
decided to target little gills last evening caught bout 10 or so for bait didnt get a chance to go last nite. fish today 11 to 1 diferrent spot caught 2 snake northerns and a small bass,reeally slow. hopefully b out tonite using half gills wanna get sum big ones. any info on ware to find sum big cats would b greatly appreciated. thx and tite lines to all.
DISPLAYING 1 TO 10 OF 10 POSTS