Pike Chain, Iron River, Bayfield County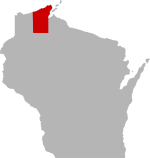 SHARE THIS PAGE
DISPLAYING 1 TO 10 OF 149 POSTS
FILTER OPTIONS
7/31/20 @ 12:30 PM
works really well plain when waves are good sized letting the waves do all the work. do tip with a whole crappie minnow on calmer gentler breezes. fish are more agrressive with a minnow and hold on for longer bite, but i seem to get a lot of quicker hits without, miss a ton of bites. hope this helps good luck.
7/28/20 @ 12:18 PM
FISHING REPORT
MOON PHASE (64%)
Waxing Gibbous
Finally finding some time to get back on the lakes. Picking up some real nice 8-9inch gills and many crappie over 12in on busky bay over deeper weeds an hour or two before dark. On windy evenings gray kalins crappie scrub 5-6 ft below a float. On calm evenings small white beetle spin with red dot, just casting into schooled up fish breaking on surface. no luck during the daytime hours yet, sticking to golf.
.
6/26/20 @ 11:15 PM
FISHING REPORT
MOON PHASE (32%)
Waxing Crescent
The inlet to the channel from hart to twin bear (hart side) in about 15 foot of water was hot today and yesterday. Landed multiple pike in the 25"-30" range and had a few Muskie follows(yesterday). Today I started off with loosing the largest northern of my life at the boat and 5 min later losing about a 35" Muskie because the button on the shaft to my net broke. Ended up catching a few more northern in the mid 20s and ending my night with a 40" northern that was released back into the lake shortly after. I can post pictures once I get that figured out. Weeds on the west side of Buskey were also hot for bass and northern with the biggest large mouth being almost 3.5 lbs. Good luck everyone and I'll be returning next year.
6/24/20 @ 6:54 AM
FISHING REPORT
MOON PHASE (13%)
Waxing Crescent
Not trying to spam this thread but thought I'd give an update. The fish finally turned on last night and were still biting this morning. We hammered them in Hart lake from about 530 Pm till 10 Pm on the point in the middle of the west side in about 15 foot of water and About the same depth west/north west of the under water island. Lots of bluegills 7"+ and 8"+ perch. We did catch some decent large mouth, some northern and a 4 lb small mouth. Same thing this morning in 10 foot of water on the East inside entrance to Buskey from 4 am- 6am about a foot off the bottom. Casted for Muskie for a while as well with no luck. There was a boat out there that hooked into one on the west side entrance (Muskie) but got off.
6/23/20 @ 5:53 PM
FISHING REPORT
MOON PHASE (7%)
Waxing Crescent
We've been here since the 21st and this is our 3rd trip here in 3 years. Fishing has been rough this year compared to others. Busky has been the best lake so far. Caught a 25" walleye the 1st morning on the east inner side of busky. We've caught a few northern in the 22-26" range as well in the evenings. This has been the only trip where we haven't landed a Muskie in the first few days or crushed the 3-4 lb large mouths. The only other place we have had any kind of luck is the under water island on Hart lake is loaded with perch but there's only 1-2 good sized ones per 100 fish. I did have a nice sized northern follow on the island on the east side of Hart one morning but it's been very disappointing this year.


DISPLAYING 1 TO 10 OF 149 POSTS