Oak Creek Power Plant Fishing Pier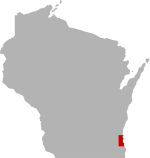 SHARE THIS PAGE
DISPLAYING 1 TO 10 OF 424 POSTS
FILTER OPTIONS
7/20/20 @ 7:01 AM
To All,
The fishing pier is closed today Monday 7/20/2020 until about noon, due to Union Pacific working on the railroad crossing on Oakwood Road. the work is anticipated to take until about noon. The gate to the fishing pier will reopen when the crossing work has been finished.
Sorry for the late notice.
6/16/20 @ 11:03 AM
You're very welcome powerman people just need to have respect and just go out fishig and be thankful that we are blessed with such a tremendous resource and as far as fishing we had a awesome day slamming the salmon yesterday ended the day with our 3 man limit here's a few pics of a couple buddies of mine and some of the fish caught!!!
6/16/20 @ 5:17 AM
Screaming drags, thank you for your understanding and wish good fishing for you.
As for a reminder once you enter through the gate off of Oakwood road you have entered onto we-energies property and the speed limit on all our property roads surrounding the fishing pier road is 10 MPH. The guard was hired to make sure the speed limit is enforced and for safety of our on property guests as well as we-energies employees.
As for repairs to pier we had to clear the pier of much sand rock and gravel deposits from recent storms, the pier has been surface spauling in spots that was also repaired to prevent trip hazards. It was also time to freshen up the paint on the handrails of the pier.
There have been multiple pictures taken of this work for our future repair work and has been well documented to assure the safety of our fishing guests and visitors.
The pier was shutdown to the public by recommendation from the Oak Creek health department for the Covid -19 virus and to keep social distancing. It is unfortunate that others have their information given to them by others in the wrong, the fishing pier will always be a focal point for the public. The closed season is due to safety for snow and ice and at times we do close the pier for short periods of time to perform maintenance on some equipment such as navigation light changes, water sampling equipment and damage caused by high water and storms. We try to keep these shutdowns brief and if possible we would do work overnight to limit the amount of closures.
In closing, the postings on Lake-Link to open the pier had no bearing on the opening, it was just the timing of the maintenance work that needed to be completed.
As always be safe, please obey the posted rules and good fishing.
DISPLAYING 1 TO 10 OF 424 POSTS