Oak Creek Power Plant Fishing Pier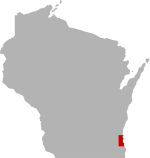 SHARE THIS PAGE
DISPLAYING 1 TO 10 OF 448 POSTS
FILTER OPTIONS
My two cents:
Bass Crank Baits work well as well as 3/4 - 1 ounce Blue Silver Kastmaster (trout) Green Silver Kastmaster (chinook salmon). I have also used 1 oz Darter Jig Head with 5 inch White Gulp.
Rod 7-10 foot medium or medium light action.
Reel 4+ bearing with 150+ yards of line with 50 yards of backing (different color) so I know when to get nervous about getting spooled.
I prefer braid line 10# (trout) 15-20# (salmon).
Best wishes
All I ever used was regular bass spinning gear when fishing for salmon in the fall. As the previous poster said, make sure the drag is set correctly and I would add to use a reel that has a large line capacity. The trout and salmon are open water fish and they can really chew up a lot of line in a big hurry. Good luck and have fun.
Thinking of trying the pier with the grandsons (15 & 13) who are both avid bass fisherman and use lots of differing methods for catching fish. Any tips on our first trip to the pier? Is their bass gear sufficient or do we need heavier tackle? We have spoons and bass lures but should we bring something else? Thanks for any tips!
DISPLAYING 1 TO 10 OF 448 POSTS