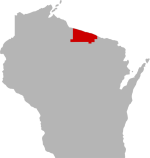 SHARE THIS PAGE
DISPLAYING 1 TO 10 OF 1,684 POSTS
FILTER OPTIONS
8/10/19 @ 7:06 PM
FISHING REPORT
MOON PHASE (79%)
Waxing Gibbous
Another beautiful vacation week gone. Caught many walleye but did have to work for them. A lot of them in the 11 to 14 inch range. Hope that bodes well for the future. All caught trolling. Never saw the lake so busy with boats joy riding and skiing/tubing. Was actually fun to watch. Can't wait till next year!!!
8/8/19 @ 7:15 AM
Thankfully I haven't run into many issues with other anglers. When fishing reeds or weedlines I do my best to watch the line someone is fishing and work a different area or the opposite side of the reed bed. Sometimes I have guessed wrong because the other boat turns around, but what can you do. If someone is in shouting distance, I will ask their intentions and then go from there, communication goes a long way. It is kind of crazy that there is so little boat traffic compared to down south that there should be no issues at all. The pleasure boaters can be another thing;)
We have seen some folks go to great lengths to protect their night walleye spots, that bordered on nuts, but more power to them and hope they don't get busted for no lights at night.
Dock owners, if there is a cranky one I don't fish that dock when they are out, just not worth the hassle, even though we are in our rights to do so. That said dock fishing on the twins has been just ok for me, no huge bass just decent numbers, so I don't do it as much as I should.
DISPLAYING 1 TO 10 OF 1,684 POSTS