Mckinley Pier Lake Michigan, Milwaukee County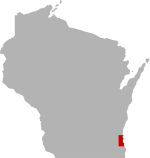 SHARE THIS PAGE
| | |
| --- | --- |
| | @ the lake |
DISPLAYING 1 TO 10 OF 2,523 POSTS
FILTER OPTIONS
7/7/19 @ 6:07 PM
Unfortunately my brother, my nephew and myself have been down there a several times the past month with nothing to show but two large carp that shockingly bit kastmasters. They were in the 20# range. My nephew picked up a small coho a month ago and my brother got a small brown back in late May/early June. We don't have the patience like we did in the 90's when fishing was great on the pier. We usually leave after 1 hr if nothing is happening as far as follows or hits. We did hook up with some nice King's on kastmasters or KO wobblers last fall so fishing will get better in late summer/fall. I pier fished in the 90's and boat fished on a Great Lakes fishing rig in the 2000's. Man I miss the old days of limit catches on salmon/trout and perch. Perch are long gone but you can limit on gobies now. Haha
7/7/19 @ 2:45 PM
Checking to see if anyone is having luck off the McKinley Pier.
Also, just moved to the milwaukee area- mostly used to salt water fishing, so this is new territory for me. So far I have been using spoons and blades on 10lb test, but haven't had any luck. Would appreciate any recommendations/tips for catching coho and good eating fish off the pier.
Thanks
6/10/19 @ 9:02 AM
No idea if it's the wind or water temp, But Yes the Harbor there has "Ales" as of now.
I fished yesterday, Die hard caster here, Worked spoons, Cranks and Jig n plastic, Nothing.
I observed a few others out as well. One was bottle fishing with "Ales" and he had no fish or any hits, Another was casting as well and using a Float with unknown bait. He didn't catch anything as well.
Nothing going on!
6/10/19 @ 6:01 AM
Carp King - East winds are generally good for Wisconsin shore fishermen in early Spring and west winds are better in Summer.
Trout and salmon are concentrated in pockets of warm water in Spring. They stay in 45-48 degree water in Summer.
Alewives follow their part of the food chain (zooplankton and tiny shrimp) just like the trout and salmon chase alewives.
Sometimes on a calm Summer evening, you can watch the entire biomass of marine life rise up from deep water on you locator just as the bottom of the Sun touches the top of the horizon.
6/1/19 @ 11:25 PM
Spent the last day and a half down at the pier. Didn't ask if anyone was trying for coho but didn't need to... no one that I talked to caught anything. No bites, no fish. Been pretty dead lately. Fished all day from State Park on Thursday as well and same story there, no one I talked to caught anything.
Seems things have just been slow.
DISPLAYING 1 TO 10 OF 2,523 POSTS