Lake Onalaska, La Crosse County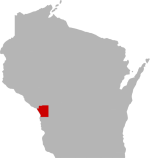 SHARE THIS PAGE
| | |
| --- | --- |
| | @ the lake |
DISPLAYING 1 TO 10 OF 2,166 POSTS
FILTER OPTIONS
7/10/20 @ 3:23 PM
I've been told by a co-worker that Fisherman's Road gate has been closed to deny access to the beach because of the spike in Covid cases. Anybody know if it's been re-opened?
I paid for my launch permit and I better be able to get my money's worth out of it. I refuse to use the weed-choked sailboat landing. If they want to close off the beach, put up some signs, or better yet snowfence! Sorry for the short rant, Thank you!
6/11/20 @ 8:07 AM
Groovy,
This wasn't a terribly easy lake for me to learn because the available maps are pretty poor. Surface area is around 8,000 acres, but I've only found about 10-20% of that is comfortably navigable in a deep-V. The rest is just too shallow for my liking. There are a couple dredge lines off of Mosey that arc around the islands to the east. Further on you have another line parallel to the shore near the airport under the runway lights, and another deep hole near the fisherman's road boat ramp. I haven't spent much time west of the runway lights, but there is another channel that you can follow around French Island out to the Mississippi. I've had better luck working the edges of the dredge lines than I have focusing on the islands. Then again, what constitutes a good day for me may be lousy for you. I haven't been at this sport all that long, but I can say there are some monster pike in this lake for sure. Good luck!
6/7/20 @ 11:35 AM
Groovy,
I would get a good map for the pool of choice and fish at a distance and observe other boats fishing. Not sure of your river fishing experience but with what works today probably be different by end of week due to water level / temperature. If you have the $$$ spend time with a local guide it will save you a lot of trips on the water. Any day on the water is better than the alternative. Good luck and have fun.
6/6/20 @ 11:16 PM
Hello all. I recently moved to the LaCrosse area. I have been fishing for 25 plus years. Mostly musky and like fishing.
I went out today for the first time on like Onalaska. I put in at Mosey. I fished the islands around there for about 4 hours this evening. Got skunked. I was throwing spinner baits. I casted the shoreline.
After, getting skunked I just drove around the lake watching the depth finder to try and figure out where stuff is. Can anyone give some pointers on some good spots to hit? I would really appreciate it.
5/3/20 @ 4:52 PM
FISHING REPORT
MOON PHASE (80%)
Waxing Gibbous
Tried for panfish yesterday with worms under a slip bobber along the edge of the dredge lines and got skunked. Fished 10am-3pm
Tried casting topwater lures and spinnerbaits today on the shallows near dredge lines today hoping for bass or pike, and got skunked again. Fished from 5:45am to 10am
Water temp showed 59 degrees both days. Weather was excellent, so really can't complain too much.
4/21/20 @ 6:39 PM
Alright, I am zipping over to Lake Onalaska tomorrow, launching at Shaffers, and am going exploring for panfish. Number one, any hints on where to find fish at this time of the year? by the lights, around Rosebud, or deeper holes, or ? Number two, are there any rock piles or areas I need to worry about leaving my lower unit on the bottom of the lake or bang up my prop? Mainly going out to explore an area I only ice fish. Not keeping any, just want to be safe and enjoy the weather- supposedly the forecast is near 70. If anyone replies- thanks in advance.
DISPLAYING 1 TO 10 OF 2,166 POSTS