Jordan Lake (Long), Adams County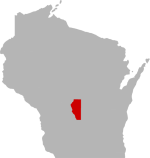 SHARE THIS PAGE
DISPLAYING 1 TO 10 OF 284 POSTS
FILTER OPTIONS
2/14/18 @ 1:26 PM
Softplastic... It's been a few years since I've fished Jordan, I've never had any luck there when targeting pan fish on the ice. To find northerns and LMB, find the shelf off the west side of the north point. Set tip-ups ranging from 3' - 8' FOW. I like to use medium shiners and a flashy spoon to add some extra attraction. I used to catch a lot of hammer handles in that area, and would occasionally pull out a 30"+ northern. I've also caught several 3-4 lb LMB out of that area on tip-ups.
Moving a little further west, almost halfway between the point and the boat launch, there used to be a fish crib (not sure if it's still there), where you could find some nice perch. I used to use a tip-up with a single hook and a crappie minnow in about 4-6 feet of water.
Hope that helps!
1/28/18 @ 9:19 PM
FISHING REPORT
MOON PHASE (89%)
Waxing Gibbous
I recently moved into the subdivision on the north side of the lake. I have fished Jordan 5 times, many hours, and have only two crappie and a walleye to show for it. Does anyone do well out there? I don't want any specifics only to know that somebody is able to get fish. I have been coming off of the north side by the beach and mainly targeting the area around the point. I'll stay at it.....
7/6/17 @ 11:13 AM
FISHING REPORT
MOON PHASE (94%)
Waxing Gibbous
July 4th 2017. High level of water. People saying fishing was off...but it wasn't. Just had to look and try different strategies. Wacky worms, live bait didn't work. At dusk, there were a lot of insects on the water and bait fish were rising to the surface along a line off the shore, going east from the boat launch. I suspect it was the start of some drop-off or weed line and thought that bass or pike wouldn't be far behind. So I took out my red headed white Yo Zuri crystal flat sided minnow and slowly trolled behind my little kayak. Got a nice fat largemouth within 10 minutes. The hit on my lure wasn't subtle, turned my kayak. Dinner for my 2 cats, poodle and me!!
DISPLAYING 1 TO 10 OF 284 POSTS