Green Bay/Lower Bay, Brown County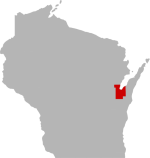 SHARE THIS PAGE
DISPLAYING 1 TO 10 OF 6,328 POSTS
FILTER OPTIONS
4/8/20 @ 11:20 AM
By my past experience and years of fishing the bay at this time of the year just go they will be there over the next weeks it will be on fire actually those that have been out in the bay have been doing well only to get much better in the next few weeks speaking from years of past experience Good luck have fun
4/7/20 @ 8:32 PM
I had sent an email to Brown County asking the status of Brown County Boat Ramps and the email I got back said that for now the Brown County boat ramps are open except for Bayshore Park.That there has been ongoing discussion about the Brown County ramps and what to do but as of now there has not been any decision made. So hopefully if everybody is smart and there are not to many out of state plates maybe Brown County ramps will stay open.
4/7/20 @ 3:55 PM
FISHING REPORT
There are still a number of good ways to launch your boat on the bay. Fishing has been steady, although every day a new adventure. Catching more smaller fish this year for some reason. Swim baits jigged super slow have outfished anything else for me, although I haven't tried live bait. Trolling has produced little for me up to this point. Going to go again tomorrow , will report if I do well.
4/4/20 @ 1:17 PM
@ tompwalleye, the habor master gives ride to those who are parked far away and that is the harbor masters problem. He should just let the people walk. I understand his kindness to give rides but the ramps can stay open and for him to stay put.
And there are other ramps to use if you wish just look for them. I won't give away where they all are at. You may have to take a boat ride if you want to fish oconto river.
DISPLAYING 1 TO 10 OF 6,328 POSTS