Fox River DePere - Voyager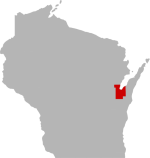 SHARE THIS PAGE
| | |
| --- | --- |
| | @ the lake |
DISPLAYING 1 TO 10 OF 17,399 POSTS
FILTER OPTIONS
6/4/19 @ 8:47 AM
Just got a boat. Looking for somewhere to cast for muskie. I know people fish the fox for muskie just looking for a little info. Is it more of a spring and fall bite or is it all summer. Looking for somewhere to drop the boat and throw a few casts. Any info appreciated.
Thanks and tight lines
AO
6/1/19 @ 10:14 AM
FISHING REPORT
MOON PHASE (4%)
Waning Crescent
Visibility on Friday was about a foot and a half. But there was a marked difference in the bite on Thursday and Friday... It was like they all went home. Thursday was a fair fishing day with about 30 to 40 fish boated in a few hours. Friday was a couple of sheepshead and maybe 5 or 6 white bass. maybe the wind or maybe it is the end of the run for these guys.
6/1/19 @ 8:03 AM
Thinking of driving up tomorrow from Oshkosh. Is the river fish able with all the "mud"? If some one can please PM me with the answer that would be great. I'm not swimming in gas money and don't want to make a waisted trip.
Was out in Depere last weekend and did well in Sheephead and channel cats on cut bait. Everything got sheep.
Thanks in advance.
DISPLAYING 1 TO 10 OF 17,399 POSTS