Fox River, Burlington, Rochester, Waterford - Racine County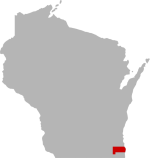 SHARE THIS PAGE
| | |
| --- | --- |
| | @ the lake |
DISPLAYING 1 TO 10 OF 1,767 POSTS
FILTER OPTIONS
8/11/19 @ 7:29 PM
FISHING REPORT
MOON PHASE (87%)
Waxing Gibbous
After not getting a pike on the Fox for a few years now on my summer vacation up in southern Wisconsin, I couldn't keep them off my line. I always fish with a leader in that river now so I was plenty prepared for them. Also got walleye, smallmouth, and channel cats on the same thing I was getting the northerns on.
7/28/19 @ 3:32 PM
FISHING REPORT
MOON PHASE (15%)
Waning Crescent
Made it out with my bud DK this afternoon and targeted Smallies today. Covered a lot of River today.
Went from a bit south of the Waterford Dam, Whitford Park, up the canal just shy of Hwy. 20, and then down river to the Rochester Dam, and finished the day on the West side of the river by River Road.
In total we landed 8 decent / ok Smallies, and around 5 or so dinks.
The river is just loaded with small Smallies this year. Caught a bunch of the small guys yesterday too while fishing for pannies.
My bud used Whopper Ploppers and Wacky Worms, and I used crawler halves.
Also caught 3 or 4 Gills and a Perch.
I'm more of a Gill, Crappie, Walleye kind of guy, but my bud is a bass junkie. I have to hand it to you Bass guys, your casting skills absolutely floor me. My bud skips his Wacky Worm across the water and gets under brush and piers that I could never do with my spinning reel and Carolina rig. Bass fishing really isn't my thing - but today was fun. Pound for pound those Smallies put up a heck of a battle.
The Woodlands Resort
(262) 661-3968
7/14/19 @ 7:24 PM
FISHING REPORT
MOON PHASE (95%)
Waxing Gibbous
Okay I know this isnt the right thread, but I'd figured I share with you guys anyway. I went up to the Big Bend Landing for the first time and only got 1 small pike for my efforts. I headed upstream and floated back.
First off, what a completely different looking river it is north of Tichigan. Swampy, marshy, unbelievably weedy. Each bank had anywhere from 5 to 15ft of uncastable scum, unless you used a frog. Mid was surprisingly deep, ranging 5-10ft. An average of 5-6ft deep most of the way. The water clarity was pristine, you could see to the bottom in 5ft of water. Did not get a feel for any type of smallmouth habitat in this section. Looks to be a pike and bowfin paradise. I'd like to return there next spring before the algae mats swamp over all the shorelines and backwaters.
Feel free to chime in if you've fished there before.
DISPLAYING 1 TO 10 OF 1,767 POSTS