Boom Lake / Wisconsin River (Rhinelander), Oneida County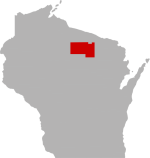 SHARE THIS PAGE
| | |
| --- | --- |
| | @ the lake |
DISPLAYING 1 TO 10 OF 412 POSTS
FILTER OPTIONS
2/13/20 @ 9:51 AM
I wouldn't drive out on Boom or Thunder, multiple trucks have gone through this year. There are a couple guys who drive out about 100 yards off the Hodag park landing, but with the temps getting back up into the high 30's low 40's next week it will not be safe. 4-wheelers and sleds should be good but be cautious.
2/12/20 @ 7:59 PM
My son is bringing up his 7 knucklehead friends for the annual ice fishing trip one week from tonight, we always catch fish and have a blast. Catch enough for one fish fry, already have that from my son and my christmas trip, we caught a bunch of nice gills. Anyone driving on boom lake or thunder lake? I will see for myself saturday but thought I would ask. We have sleds but it sure is nice to drive out with trailer full of gear. 11 of us including the old men, me and two friends. Either way we have a blast.
1/31/20 @ 11:47 AM
FISHING REPORT
MOON PHASE (38%)
Waxing Crescent
fished boom everyday this week fished 18fow to 21 fow all fish where 4ft to 6 ft down only 4 crappies on minnows lots of panfish.water on the ice was 2in with about a foot of wet snow on top,would not bring a truck out there would probably get stuck ,good luck to all that can get out there.
DISPLAYING 1 TO 10 OF 412 POSTS