Petenwell Lake Reviews
Adams County, WI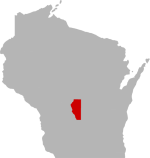 SHARE THIS PAGE
There are currently 22 reviews for Petenwell Lake.
Tell others what you think of this lake by writing your own personal reveiw:
SUBMIT YOUR LAKE REVIEW
July 6, 2020
"IT'S MY FAVORITE LAKE TO FISH. THE LAKE IS LARGE ENOUGH THAT YOU CAN ALWAYS FIND A PLEASE TO FISH WITHOUT BEING CROWDED. IT SEEMS THE FISH ARE ALWAYS BITING SOMEWHERE, YOU JUST HAVE TO FIND IT."
December 17, 2018
"There seem to be fish just about anywhere fish should be. Drop offs, weeds, currents...Nice verity and size."
January 6, 2018
"Great body of water to catch most any species of fish."
October 8, 2017
"Like fishing in a pail of paint. Its late in the year, water is cooling, 3 inches of rain and it should clean up."
December 10, 2009
"The ice is by most far the BEST. I have never left empty handed"
March 14, 2009
"ive fished pete many times everytime she has produced fish, great walleyes in the spring and fall, monster cats, and beautiful musky."
January 24, 2007
"i have been fishing this lake since i was 10 years old and now i am 23. only fish in the winter but what can i say but just awesome. all in all its an easy lake to fish if you know what your doing. i have caught Huge Huge walleyes 10+ pounds and monster pike, also big panfish. big lake so you can find spots to youself instead of fishing the crowds and thats when i get my better luck. i would recommend to anyone to fish it once in thier life and if you play it right you wont have time to relax at all from running after tip ups all day. -SHOGUN"
February 23, 2006
"Love this lake fish it late May and slaughter the big bluegills 9-12 inches also fish the dam and along the rocks and catch perch and crappie all day worms and minnows seem the best."
September 19, 2002
"took the kids camping on the west side,great swimming,fished the east side and wow,the crappies were huge,we didnt eat any but i should have saved 2 to hang on the wall.the water was boiling in green slime on the east side.kinda nasty."
August 17, 2001
"I've been fishing the lake for over 20 years. I have been seeing a steady decline in the number of keeper Walleye we pull out. Most of the fish caught are an inch or 2 under the size limit. The White Bass can make for a fun day of fishing if you can find them."
July 25, 2001
"Fished only minnows and jigs (lead heads and floating) and caught over 150 walleyes in 4 days, many were very small but over 40 were keepers also caught a muskie and a northern both on a large bucktail, this lake is great overall and if you would like to spend time there locate Edgewater resort, great price for everything you get."
September 5, 2000
"Hard Lake If You Don´t Know Where To Go, Just Took A 20 Inch 5 Pound Small Mouth."
August 25, 2000
"Great Crappie Fishing. Great Place To Bring The Family. We Will Be Back."
July 13, 2000
"The Lake Is A Great Place For Bass,Wallies,Northern And A Muskie If You Can Find One"
July 12, 2000
"Good Walleye Action Even In The Dead Of Summer!"
April 4, 2000
"Top Notch Walleye Lake. Fabulous White Bass Fishing. Beats Out The Legendary Wolf River Runs."
February 20, 2000
"The Best Walleye Waters In Wisconsin"
February 12, 2000
"Has A Lot Of Big Walleyes If You Know Where To Find THEM...ALSO Good Duck Hunting"
August 23, 1999
"Been Fishing It For 30YRS.THE Fishing Is Tough But Worth It For Big Walleyes,musky,small Mouth Bass"
August 8, 1999
"Good For Walleyes If You Can Find Them, Soon To Be Good For Muskie"