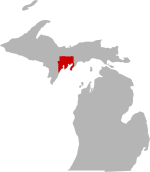 SHARE THIS PAGE
DISPLAYING 1 TO 10 OF 4,417 POSTS
FILTER OPTIONS
FISHING REPORT
Had a lot of fun on Big Bay de Noc in August 2022 with all of the walleyes between 22 and 30". Also had a blast catching several Small Mouth Bass 18" - 19". I've been fishing the same spots with the same baits and techniques for over 20 years now and the size and numbers never seem to change. What an amazing fishery. I believe we made it out 5 or 6 times with fish every time. All of the pictures and info are posted on my Facebook page. I have also posted a few pics here of our last 2 trips out the last being the 3rd week. Currently getting the rods and tackle ready for Fall Monster Walleye Catching on Little Bay de Noc. It's one of my favorite times of year. Daily limits have been very common every year.
FISHING REPORT
Fished friday evening and saturday in a tournament. Big bug hatch happened recently, may flys all over the water. A man at the boat ramp said a bunch of alewives are in the system right now, but i didnt personaly come across any. So long story short the bite sucked. Water temp was 71 in the escanaba river and about 64-66 off shore. Pulled harnesses off the east bank and up in kippling only managed some perch. Good luck out there. Their hasnt been much for reporting on here and the dnr reporting is very vague so i figured i would put something on here. Hope it helps.
I don't know about the ice on Little Bay. In Kipling you can stop at Bay Shore Bait and Tackle just north/adjacent to the Kipling DNR launch.
http://www.bay-shore-resort.com
jigger,i think they know how bad fishing is as we have been in contact with creel census guys every year.there reaction when we have more than one or two fish is shock.creel guys tell us fishing is poor most of time,which we can verify as fact.lol.the poaching that when on for years hurt it bad,as well as the ongoing alternative bagging in spring.
DISPLAYING 1 TO 10 OF 4,417 POSTS