Silver Lake, Du Page County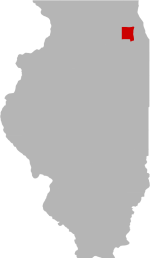 SHARE THIS PAGE
DISPLAYING 1 TO 10 OF 627 POSTS
FILTER OPTIONS
FISHING REPORT
Ice on frabil scoop handle measured 12" but the top 4 is slushy stuff that made travel today unpleasant especially with ruts frozen over from yesterday. Fished 10am to 430pm. Very slow today for everyone around us. 1 nice Bluegill and a 7 in largemouth for 2 of us. Nobody reported much more. Ice jigs and spoons with waxies. Fished 5 to 25 ft from road by docks in middle of lake to the west side of island. There were people on the north end and people in the south. Texted one guy fishing in south and same thing couple small gills. Tight lines.
I can't comment on specific ice thickness as I haven't been out on this lake yet, but there are people on the lake all the time on the south/shallow end of the lake and there have been for a few weeks now. I did also see someone near the boat launch on Tuesday. If you go to the north/deeper end of the lake be very careful as geese kept a few large pockets open and they just froze over and are definitely not safe yet. You can visibly tell the spots where the geese were, but I'd definitely bring a spud bar if I ventured to the north side.
FISHING REPORT
Was out yesterday for the first time. 31/2-4" on the the south side of lake. Many holes drilled before Monday. People coming and going all day. Fishing was slow and kept hole hoping. Bluegills and dusk and dark crappies mixed in. nice to finally have safe ice. Hopefully it lasts.
DISPLAYING 1 TO 10 OF 627 POSTS