Silver Lake, Du Page County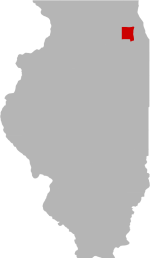 SHARE THIS PAGE
DISPLAYING 1 TO 10 OF 617 POSTS
FILTER OPTIONS
12/19/19 @ 6:56 PM
FISHING REPORT
MOON PHASE (44%)
Waning Crescent
Stopped by after work tonight and checked ice depth. North end there is open water by the island but the southern end had a solid 3-3.5 and I'll be out tomorrow with a buddy. We'll be fishing the southwest bay if anyone would like to join.
4/10/19 @ 10:24 AM
FISHING REPORT
MOON PHASE (28%)
Waxing Crescent
Fished the trout opener, very disappointed. I saw one person catch a small bass, not a single trout. Curious how many trout were planted this year. Worst opener I have ever seen.
4/6/19 @ 11:28 AM
FISHING REPORT
MOON PHASE (2%)
Waxing Crescent
Trout opener this morning was out for 3 hours from sunrise til 10am no bites, lake was packed all around and full of boats only saw one carp jump and one guy to the right of me down the bank catch a small bass no other fish caught while I was there dissapointing not to see anyone catching trout.
DISPLAYING 1 TO 10 OF 617 POSTS