Pierce Lake @ Rock State Park, Winnebago County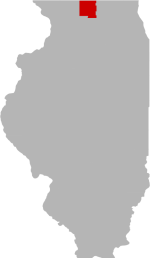 SHARE THIS PAGE
DISPLAYING 1 TO 10 OF 2,466 POSTS
FILTER OPTIONS
When I lived in Rockford .. if the gate was open go in they say first light and then to sunset need to be out Never had a problem getting there at 6am and in the water by 645 hope this helps Tight lines that was 2 years ago don't know if things have changed in Dupage county gate open your good
I see Harlem Road entrance is closed to repave road. Is 173 the only way into park? What is the earliest you guys go in without getting into trouble? I know they have signs that say park opens at 8:00, but I see guys are in their boats and fishing prior to that time. Haven't had the chance to get out yet this year with boat due to recovery from surgery. May feel up to it in the next couple of weeks. Thanks for your input. Be safe out there.
FISHING REPORT
was out on Jun 9, Lots of minnows, fish seemed very scattered. Still caught 8 or 9 LM but fished half the lake to do so. most on shallow cranks and a few flipping shallow weeds. 1 missed blow up on a frog. slowly coming aroung. good fishing RT
FISHING REPORT
Fished for a couple of hours yesterday off the fishing pier using minnows. No luck. Later a guy comes up fishing with Berkley Gulp minnows and he is hauling them in but then they quit biting. Been kind of a crazy year for me at Pierce Lake.
FISHING REPORT
If it's Monday it must be Rock Cut. Put in 4 hard hours fishing today, fish appear to be scattered one here one there without any consistency (or perhaps it's just the fisherman who is inconsistent).
Picked up one largemouth (2 1/2 pounds) down from the fishing pier and one small mouth (1 lb +) below the spillway and then zip. Until (there is always a fish story) I hooked up with a nice size Muskie off of Red Oak Point. He struck as soon as the lure hit the water, burned off some line, then jumped twice, and headed for a downed tree. I tried to turn him but he came unbuttoned and is swimming free - I reeled in and inspected my lure and discovered a bent treble hook.
No Muskie, no pictures, but a great memory of the one that got away . . .
FISHING REPORT
Put in a couple of hours on Monday, May 9th. Picked up three (3) largemouth using crankbait, the largest was just over 2.5 lbs with the others at just over 1.5 pounds. All released to fight another day . . .
This is probably the 5th-6th expedition this season, the only one that included catching as well as fishing.
DISPLAYING 1 TO 10 OF 2,466 POSTS