Newton Lake, Jasper County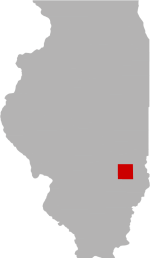 SHARE THIS PAGE
DISPLAYING 1 TO 10 OF 112 POSTS
FILTER OPTIONS
11/7/19 @ 2:04 PM
FISHING REPORT
MOON PHASE (79%)
Waxing Gibbous
Went Wednesday the 6th and just about blanked. What a difference a week makes. Plant is not running and bass has moved. 1 dink with a buddy and he had a hit on a white bass.
10/30/19 @ 8:22 AM
Musky Jim! Your tips totally made my trip. I fished the warm side, primarily the first big branch. I got 12 nice bass ranging from just over a pound to almost 4 pounds, never cracked the 4 lb barrier though. I got 9 of the fish on a big yellow spinner, one on top water, one on a soft fluke jerk bait, and one on a paddle tail swim jig. All the fish were shallow sitting in weed edges and ambushing the spinner as it came out of the weeds. I found one spot way back at the end of that branch by the road in shallow water where the shad were blowing up and the bass had corralled them and were munching. I got 6 of the 12 out of that little spot. Newton is such a good kayak fishery, easy in and out and not a very long paddle to excellent fishing spots. I plan to be back for sure! Pictured are the 3 biggest bass. all over 3lbs, two were 3lbs 13.5oz
9/20/19 @ 11:02 PM
I was at Newton 2 times during winter. I blanked 1 time and was just about to blank the second until I ran into locals. You would think warm side would be best but 1 guy whi tourney fishes there said dont be afraid of colder water. A second said he targets 60 degrees however both said spinner baits with large blades work best. Large by larger willow blades and number 8 Colorado or Indiana blades. The bass need to feel the thump or water movement. That said, 1 local gave me 2 spinner baits and I nailed 2 bass 3-4lbs within a half hour. 1 guy targets bays with timber, the other targets primary points and drop offs close to shore. You would think they are more suspended at that time of year like Ott Defoe fishes with water temps dropping. It probably depends on what temps are. So far, we have had a mild late summer with warm temps.
With that said, I would use spinner bats(large blades), cranks and jerk baits. Work primary points( look for eddys), timber(including bays) and potentially suspended baitfish. Use the Ott Defoe method for fall early winter but pay attention to water temps.
Let us know how you do. I will be down there November/december.
Good Luck
2/12/19 @ 4:46 AM
Musky Jim, quick question here.
i have a boat with a 150hp on it. I am adding the Minn Kota DC charger that uses power from your alternator to charge your trolling motor batteries this year.
if you are on Newton, or any other lake with HP restrictions, can you use your trolling motor to get around and use you big motor to keep your batteries charged by running it in neutral? I believe this will physically work, but is this "legal"?
i know your are not the official authority on this, just trying to hear thoughts on this.
It is an interesting question.
Any game wardens out there that want to comment on this?
Jim N
DISPLAYING 1 TO 10 OF 112 POSTS