Kankakee River, Will County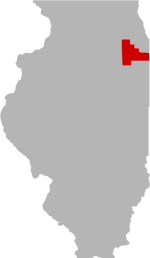 SHARE THIS PAGE
DISPLAYING 1 TO 10 OF 31 POSTS
FILTER OPTIONS
5/9/16 @ 3:20 PM
FISHING REPORT
MOON PHASE (12%)
Waxing Crescent
Floating jig on three-way with full worm produced one healthy 15" walleye and a few strong healthy looking smallies 12"-15" all swimming.Town was packed Saturday with their first Bison Days Festival.

12/7/15 @ 2:02 PM
FISHING REPORT
MOON PHASE (13%)
Waning Crescent
Switched between live crawler and minnow on floating jig on a three-way bottom bouncer,while throwing a white grub on jig. Not even a bump.Beautiful warm sunny day in December,had a Bald Eagle circling above me for a few minutes.Who would have ever thought you can see an Eagle and a herd of Buffalo in the same day 5-30 years ago.
4/15/12 @ 7:46 PM
FISHING REPORT
Took boat out for it's Maiden Voyage around 9AM. 1st cast with a crawler caught the attached photo-24" Walleye. Tried a couple other spots, caught some small Largemouths, 1 big Carp & my son's Superman pole lost a rather large fish, but a good day none the less. Fished mainly in 4'-8' of water slow rolling a worm harness. Missed a few other bites.
DISPLAYING 1 TO 10 OF 31 POSTS