Kankakee River, Will County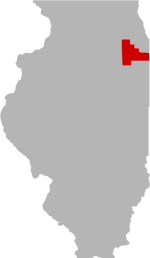 SHARE THIS PAGE
DISPLAYING 1 TO 10 OF 47 POSTS
FILTER OPTIONS
9/8/20 @ 8:16 PM
FISHING REPORT
MOON PHASE (66%)
Waning Gibbous
The weekend rains did little for the low water levels. This weeks forecast should help. Smallmouth continue to be good on top water early before the sun comes over the tree tops. After that work the bottom with craw imitators and TRD's. Focus on faster moving water above riffle areas and current seams.
9/8/20 @ 2:48 PM
sbnut the conservation area by hwy 55 is the deepest area,but to crowded for me.I like to put my 16' deep v on hwy 113 hunting area 9.5 (ramp) river is under 1' now and in that area can only boat 100 yards south and around 1 mile north.When water is normal can fish more both ways.Will only see couple ,few rigs in lot.Peacefull.
9/4/20 @ 9:25 PM
Husker Outdoors.Enjoy your post on here and the other site.I know you wade mostly any information on boat fishing the KKK? I have fished the consevation area some but would like to learn the Kankakee area,Any info on the stretch of river over by the the college.Im hearing that water is deeper there from the dam up to some islands.Like to find smallies and Walleyes.
9/1/20 @ 9:58 PM
FISHING REPORT
MOON PHASE (100%)
Waxing Gibbous
Levels are very low and clear. Many areas with no current are choked with grass. Focus on faster moving water with riffles and current breaks will produce good numbers of smallmouth. Jackall cover craws and TRD's have been the best baits.
8/17/20 @ 3:39 PM
FISHING REPORT
MOON PHASE (3%)
Waning Crescent
Nice looking fish.Have to get into water to get any action with low water.Live 200 yards from K-3 If everything goes accordingly will own house on the water in a couple of weeks.Been so many bumps in closing and selling houses due to Covid.Going to sell my 16' deep V and purchase a pontoon boat.Good luck with the smallies,haven't had much time to fish this year but will make up for it next year.
8/13/20 @ 9:28 PM
FISHING REPORT
MOON PHASE (31%)
Waning Crescent
Wading conditions continue to be excellent. Tributaries are low and last night's rain will only help improve conditions. The topwater bite is very good for smallmouth before the sun gets high. Zara spooks and whopper ploppers are the best choice. After the topwater bites fades, switch to bandit 100's and craw imitators on a keeper hook. Focus on faster moving water.
DISPLAYING 1 TO 10 OF 47 POSTS