Como Lake Reviews
Walworth County, WI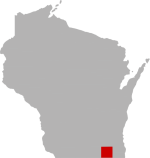 SHARE THIS PAGE
There are currently 11 reviews for Como Lake.
Tell others what you think of this lake by writing your own personal reveiw:
SUBMIT YOUR LAKE REVIEW
June 27, 2018
"I think Como is a great lake once you get to know it. If you're looking for walleye this lake is not it. However it does have some great bass and plenty of pike action. East end shallows in the lily pads always produces fish for me. My first couple times there weren't so great but as I said once you get to know it and find your hot spots. You'll never want to fish another. Best time is very early June during the week. Before all the vacationers come up and the local kids are still in school. There were times I was the only boat on the lake Wednesday to Friday."
June 4, 2018
"I've lived on this lake my whole life, good largemouth and pike lake. Go in the shallows and fish pads for bass and cast docks for 80% pike and 20% bass. Panfish are all small, not worth targeting unless your just trying to get fish on a hook for kids. Would take you catching 50 tiny panfish before you actually pull one eater in. Piles of carp and bullhead too. If you catch carp Please DO NOT throw them back in the lake!!!!"
December 14, 2016
"Visited Schroeder 's resort at como lake I was eight years old and loved fishing on the lake caught plenty of bluegill."
July 16, 2007
"Ive fished here since I was five and I used to live 1/4 of a mile away from the lake Ive caught 5 lb bass and nice northern. I had a Northern on that was atleast 40 inches and wayed 20 lbs but I lost it because I was using only 10 lb test and it snapped the line. My only complaint is the weeds man"
August 24, 2005
"Fishing there is good there and the bass are really good at sunset. Once you get use to the weeds you'll catch a lot of fish. My biggest fish landed was a 5 pound bass but my dad had a 8 pounder. Ice fishing there for pike is awesome."
July 19, 2004
"I like the color of the water, I like the lilly pads, I'm not happy with all the weeds. I'd like to see more wood in the water in order ot attract fish. I've fished the lake 3 times and was skunked the first 2 outings, dont know what to say. The fish I did catch were all around 13-15 inches and they all came out of skinny water. I know there has to be some big fish in there, can anyone help!"
June 19, 2002
"Lake was pretty good. It has lots of weeds and is very shallow. The bass we caught were fat! Yellow spinnerbaits on the south shore was how we caught the largemouths."
June 1, 2002
"Awesome bass lake with some nice northerns as a bonus. Both bass and norhtern better than average sized."
February 8, 2002
"This Lake is not very good, lots of dirty fish such as carp, and bullhead.. Very well on panfish during winter. Northern, and walleye is not bites."
July 15, 2001
"Excellent bass fishing here. Almost like being in a Southern State if you know how to use your John Boat in shallow water with lilly pads. I have never caught bass like this even up North near Minocqua. Have had large Northerns bite but never lucky enough to land one. You MUST know how to fish lilly pads for the bass to be successful. Use 15-20# test line out here. Hope to see ya there."
September 28, 1999
"Fished All Day And Not So Much As A Bite Nor Did I Ever Even See Baitfish. But I Will Try Again."