Jetzers Lake Reviews
Sheboygan County, WI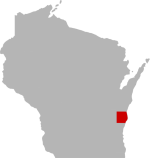 SHARE THIS PAGE
There are currently 8 reviews for Jetzers Lake.
Tell others what you think of this lake by writing your own personal reveiw:
SUBMIT YOUR LAKE REVIEW
February 17, 2010
"YOU WILL ALWAYS GET A BITE"
August 14, 2009
"This is my favorite lake Ive caught gills ,bass ,northern, had a buddy along caught 2 nice size bullheads and you dont have to spend all day waiting for a bite..."
December 6, 2005
"Northern can be found if you work the edges near thick cover also late in the winter set tip ups near mouth of the lake on the south side Crappies can be found out in the middle areas late at night size is small around."
June 1, 2005
"Never seem to catch mutch from the pier except for one time when I caught a 20", 5 lb. bass from the pier at night. I've seen people bring in some nice bass from across the lake."
April 2, 2002
"Too many little guys in there,wont stop swallowing the hook,caught a 20 inch bass there."
September 26, 2001
"Crappies are usually ready to bite. Some crappies tend to be on the small side."
August 9, 2000
"You Have To Go Out On A Boat To Catch Anything Bigger Than A Bluegill"
May 20, 1999
"Wow. I Thought I Was Up North Again!!"