Lake George Reviews
Pierce County, WI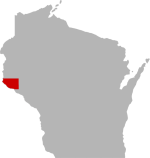 SHARE THIS PAGE
There are currently 4 reviews for Lake George.
Tell others what you think of this lake by writing your own personal reveiw:
SUBMIT YOUR LAKE REVIEW
April 21, 2002
"Fantastic lake. Caught tons of crappies and some bluegills."
December 26, 2000
"Great Lake For Bass And I Have Ran Into Monster Bluegills And Crappies"
May 14, 2000
"Pike Are Growing In Good Numbers. Lot Of Small Panfish To Keep Kids Interested."
December 13, 1999
"Muskies Are Rare But The One That You Catch Are Very Rewarding, Ussally 50+ Inches"