Moen Lake Reviews
Oneida County, WI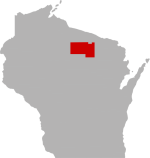 SHARE THIS PAGE
There are currently 3 reviews for Moen Lake.
Tell others what you think of this lake by writing your own personal reveiw:
SUBMIT YOUR LAKE REVIEW
June 17, 2020
"Little structure, many jet skiis"
December 31, 2008
"A dark water shallow system. Good early in the year before the weeds really get going. Muskies, Crappies, and Walleyes. Minimum fishing pressure early and late. A poor boat landing keeps visitor traffic down. A system we'd love to own a cabin on."
May 27, 2006
"fish are in there. got to be patient and at the right time."