Big Eau Pleine Reservoir Reviews
Marathon County, WI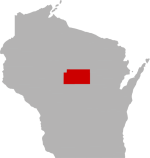 SHARE THIS PAGE
There are currently 19 reviews for Big Eau Pleine Reservoir.
Tell others what you think of this lake by writing your own personal reveiw:
SUBMIT YOUR LAKE REVIEW
December 12, 2019
"Overfished in recent years. Legal eyes are few and far between."
November 14, 2019
"Over fishing has depleted the Walleyes and Crappies in the last 2 years. If you are looknig for bullheads and carp, this is the lake for you. TIme is better spent at Du Bay or the river."
May 8, 2019
"Stinky, poor water quality. I wouldn't eat anything out of this body of water. Fishing is tough from the fish kills over the past 12 years. Go to Dubay if you want to fish this area"
February 2, 2019
"Great day fishing over 10 flags and a few keepers. Many small eyes."
December 18, 2018
"no fish dont waste your time"
January 3, 2018
"No fish dont waste your time to many people out all the time no fish left"
August 27, 2017
"Good walleye and crappie fishing depending on the year."
January 5, 2017
"One of the best walleye lakes in the midwest that produces size and numbers."
February 11, 2011
"this lake is still producing for me i have yet to not come back and have no fish on the ice and most of them are eyes"
March 4, 2007
"One of the best walleye lakes in wisconsin.Great fisheree that the dnr has done a outstanding job with.Lots of walleyes from 15 to 25 inches."
January 3, 2007
"good summer lake for walleys and perch. good ice lake to for a veriaty of fish some deep holes and drop offs."
April 4, 2006
"walleyes are small and hard to find"
January 6, 2005
"The Eau Pleine is a great place to fish. I always catch a variety of fish. Ice fishing right now is going good...Lots of walleyes. A few Pikes and some Jumbo Perch. The weather is tough but its worth it."
January 1, 2005
"was out for the 4th time this year, started off kinda slow but i had tip-ups set in different depths. thought i would do better in deeper water but what do ya know i started nailin them in about 4 feet of water. caught about 20 nice perch a few eyes around 20in and a respectable pike around 27. not a bad day for only fishin about 2 hours."
December 22, 2004
"These waters always seem to produce fish no matter the conditions. The only reason for the four and not the five is when gun'n for walleye, 15 inches is something you have to work for. Though there have been times when all I caught were 16-20 inch fish. Ya just have to spend your time out on the ice\water. Good Luck!"
May 24, 2004
"If you Know the water well the big walleyes aren't tough to find. A Schoolmate pulled out 2 21inch walleyes opening day."
January 16, 2002
"You can catch alot of walleyes but they are all 9 inches"
March 17, 2000
"This Lake Be A Trophy Walleye Lake With A Slot Limit"
March 17, 2000
"This Lake Be A Trophy Walleye Lake With A Slot Limit"