Wichser Lake Reviews
Langlade County, WI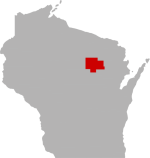 SHARE THIS PAGE
There are currently 2 reviews for Wichser Lake.
Tell others what you think of this lake by writing your own personal reveiw:
SUBMIT YOUR LAKE REVIEW
January 4, 2015
"Many moons ago, we used to get some really nice bas out of this one under the bogs that make up the shore. I can remember getting both smallmouth and largemouth. There were also a lot of green sunfish or warmouth. It is definitely worth wasting some time on it if you have it."
September 24, 2000
"Bass Are Plentifull But Hard To Catch Perch Are Large But Very Deep"