White Lake Reviews
Langlade County, WI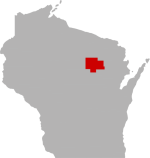 SHARE THIS PAGE
There are currently 7 reviews for White Lake.
Tell others what you think of this lake by writing your own personal reveiw:
SUBMIT YOUR LAKE REVIEW
January 28, 2005
"Great lake for ice fishing, lots of snake northern and pan fish. If you're willing to wait, you can catch decent northern, I took second place at last year's fishing derby with a "28 & 7/8 in. northern. I lost first place by "1/2 in."
February 7, 2002
"The Northern Pike are numerous, but hard to find the big ones, which there are many. Monster perch, but hard to find, with ALL the small panfish. Bass fishing is underrated. Many huge bass in bay. There are NO trout. Is too heavily fished."
August 7, 2001
"Fished White Lake this year during late July. Caught my share of panfish on the medium to small side. Had to work hard for them with small tube jigs. Use of live bait catches WAY too many small panfish in this lake. I wish the lake association would invite the DNR in and get input on improving the lake for fishing. Tried the springs for trout with no success. Supposedly trout are still in the lake but I have not seen any trout caught in this lake for years. As a side comment, I find it laughable to see people fishing this small lake with boats and motors worthy of navigating Lake Michigan. Whatever happened to small rowboats and canoes?"
September 24, 2000
"Bass Are Average. Ice Fishing Is The Better Season"
August 16, 2000
"Great Perch Fishing But On The Smaller Side The Big Ones Are There Just Have To Hit It Right"
July 19, 2000
"Too Many Stunted Panfish Probably Due To Lack Of Management Of Predator Fish (Esp Northern Pike)"
January 18, 2000
"Northern Are About All There Catching"