Water Power Lake Reviews
Langlade County, WI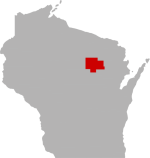 SHARE THIS PAGE
There are currently 2 reviews for Water Power Lake.
Tell others what you think of this lake by writing your own personal reveiw:
SUBMIT YOUR LAKE REVIEW
April 25, 2013
"Gets very murky. A good amount of panfish, yet not worth the trip. Has a very good bar right on the shore, Gumpys."
March 26, 2003
"This lake has some smaller panfish, a few good bass, and some muskie. You can get on from the channel from Bass Lake, if you have a small boat or canoe. A nice lake, but probably not worth going very far for."